August 1, 2018
National Vocations Awareness Week
The most common question I am asked is, why did you become a Sister?
That's probably the hardest question to answer.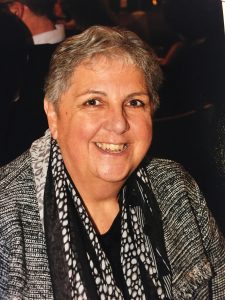 Maybe married people get asked – "How do you know that "he/she" is the one?". The answer is probably quite simple, "You just know".
Following your heart,
Following your deepest desire.
A vocation is not a job. A vocation is your whole life. Simple, but profound all at once.
Vocation from the Latin word: vocare "to name or call".
It takes great conviction to follow a vocation – to follow a call, that you can't really name or explain to others.
Growing up in Australia from a Middle Eastern/Mediterranean family, my faith was treasured and encouraged. Family values of support and care of one another, reaching out to others, knowing your family background were all explored and appreciated. Not one vocation was put higher than the other. Priests and Religious were always respected and I knew growing up that all vocations through Baptism were valued. But how and when did I discover I might have a vocation to Religious Life?
After finishing secondary school at Year 12, I was involved in youth leadership training in Rosies (held in Rosebud, Victoria in those days). It was through this training and involvement that I discovered that Religious Life would be an enormous gift to me, and to the Church.
Mary MacKillop took her final vows on 8 December 1869 and the next year she wrote this profound statement in a letter to her mother, Flora:
"Believe in the whisperings of God to your own heart".
I listened to those whisperings and I realised that God was not asking me to be perfect, God was only asking me to be faith-filled. And so, using the vow formula for the Sisters of Saint Joseph, "I give myself completely to God, and I choose to express this commitment in joyful and loving service of God and the Church", I made my commitment to Religious Life on 8 July 1989.
So how did I know? I had a sense that my life without being a Religious sister would somehow be incomplete. It was a call I sensed deep inside myself.
My life as a sister has opened new horizons for finding joy.
Rita Malavisi rsj