September 1, 2017
Josephite Sister Margaret Ng agrees that faith is often integral to the healing process.
"People who have been trafficked often feel a sense of helplessness and there's a sense of loss because they cannot understand why bad things have happened to them," she says.
The only thing that's kept them going has been the fact that there is a God — whether they call God God, Allah, Ganesh or Buddha.
"Whatever their notion of a higher being … this has allowed them to continue with courage and hope."
As the coordinator of the Josephite Counter Trafficking Project and co-founding member of Australian Catholic Religious Against Trafficking in Humans (ACRATH), Sister Ng has spent the past 13 years working with survivors and calling on the government to do more.
Next month, she'll be taking the cause to Canberra to discuss the issues surrounding human trafficking and the needs of survivors with parliamentarians.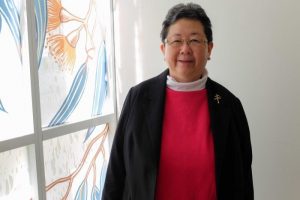 The planned visit, a yearly event for ACRATH members, comes at an opportune time, as the Federal Government is currently seeking to crack down on slavery-tainted supply chains in companies with an annual revenue of more than $100 million.
The Opposition has labelled the planned legislation "weak and toothless", but Ms Stanger views it as a step forward.
"The announcement indicating the Government will pass [anti-slavery] legislation will be a game changer, as it has been in the United Kingdom," she says.
"One of the things we're also pushing for, again based on a UK model, is an independent Anti-Slavery Commissioner — we need someone who can independently monitor, evaluate and coordinate our efforts."
Indeed, the UK's Modern Slavery Act, which came into effect in 2015, is touted as a framework on which Australia may base its own model.
By Siobhan Hegarty
ABC News
Read the whole article on the ABC News website
Article source: http://www.abc.net.au/news/2017-08-23/breaking-the-bonds-of-modern-day-slavery-through-faith/8832008