Father Julian Edmund Tenison Woods, priest, cofounder, founder, scientist.
The presence of God does not consist in thinking of Him but in a sense of His presence in every occupation.
Fr Julian's life spans the years from 1832 until 1889.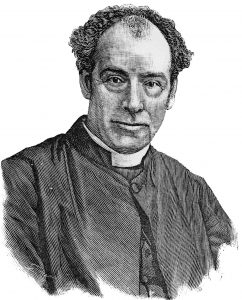 His story is one of a truly remarkable man who was a well-respected geologist, botanist, explorer and environmentalist. He wrote many scientific books and articles documenting the history, exploration, botanical and geological formation of Australia and beyond.
As well, he was a deeply spiritual man, a composer of religious songs, a writer of poetry and the first Director of Catholic Education in South Australia.
Page last updated May 2016