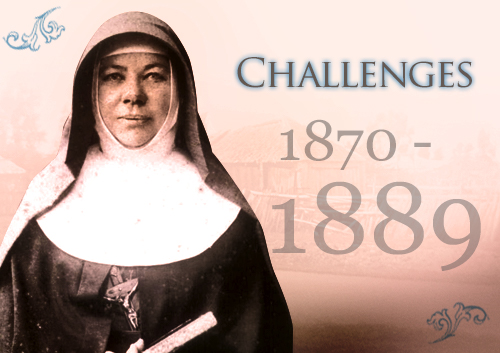 Mary's trust in God's will and Providence enabled her to face the challenges that came both from within the Catholic Church and those endured through loss of family and dear friends.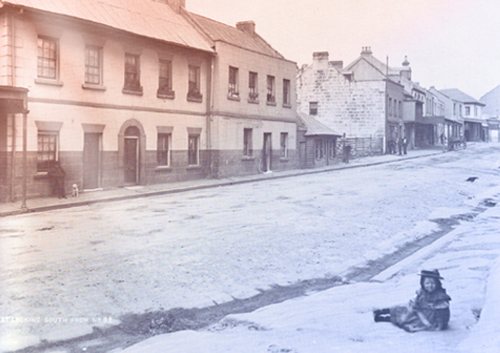 The Beginning of Troubles
The work of the Sisters began to flourish. The style of Religious Life was particularly suited to the emerging Australian colonies. Sisters would go out in two's and three's living in and among the people. Everywhere the Sisters were welcomed.
Some reflected that they were not proper religious. One particular thing which caused tension was the sight of the Sisters begging in the streets in order to support themselves. Alongside this was a growing dislike for Fr Wood's management of the schools within the diocese of Adelaide. So began the first troubles of the new Congregation.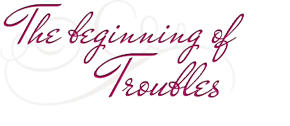 As the work of the Sisters began to flourish, they didn't stay inside the convents but rather went out and lived among the people
Video Excerpt taken from the film 'Mary' Courtesy of Ronin Films
Video Excerpt taken from the film 'Mary' Courtesy of Ronin Films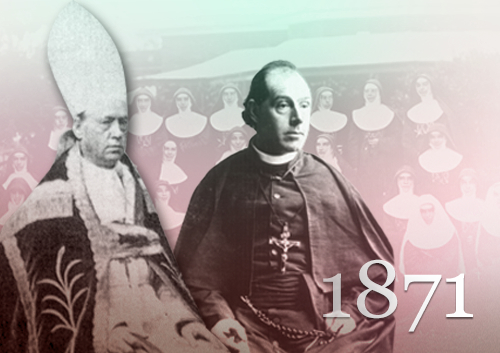 Under Examination
At the request of Bishop James Quinn, Mary established communities in Queensland during 1870. While she was absent the situation in Adelaide was worsening with regard to Fr Wood's guidance of the Sisters.
When she returned in the April 1871, she found much which alarmed her. The dislike for Fr Woods continued to grow among some of the priests. With overflowed into the Institute founded by Fr Woods. The Bishop ordered a commission to examine the life of the Sisters.
The recommendations included altering the Rule in these areas: making some lay Sisters within the group and placing each convent under the authority of the local priest.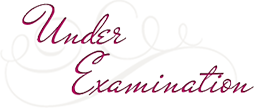 Dislike for Fr Woods grew and overflowed into the institute founded by him, this lead to an examination into the life
1
Atmosphere of hostility
2
Trouble with Bishop Sheil
Video Excerpt taken from the film 'Mary' Courtesy of Ronin Films
Video Excerpt taken from the film 'Mary' Courtesy of Ronin Films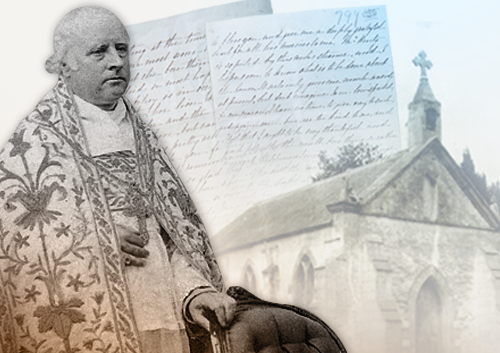 The Excommunicated One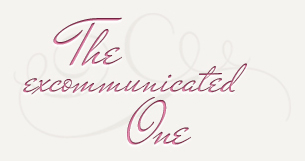 The recommendations of the commission went against everything that Mary MacKillop had worked hard to establish. She took a courageous step and wrote to Bishop Sheil outlining her concerns.

The events that followed finally led to her excommunication on 22 September 1871. Mary wrote to Father Woods at the time:
When I was ordered to kneel before the Bishop, I felt lonely and bewildered. It was an intense relief when the Bishop ordered me to kneel down. I do not know how long I knelt there facing the Bishop and four priests with all my Sisters standing around. I knew they were there but saw no one and I think I was trying to pray. ...I shall never forget the sensation of the calm, beautiful presence of God.
The excommunication was lifted five months later as the Bishop was approaching death.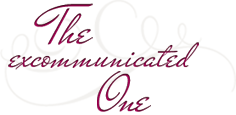 A particular challenge which Mary faced with courage and faith in God was her excommunication from the Church in 1871
1
Mary's letter to Bishop Sheil
2
Excommunicated
3
Excommunication is lifted
Video Excerpt taken from the film 'Mary' Courtesy of Ronin Films
Video Excerpt taken from the film 'Mary' Courtesy of Ronin Films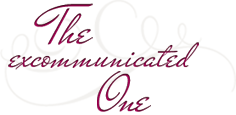 A LETTER FROM MARY MACKILLOP TO JULIAN TENISON WOODS, September 1871
A LETTER FROM MARY MACKILLOP TO JULIAN TENISON WOODS
September 1871
My dear Father,

I think I had better describe to you the exact way in which I felt from the time I heard that I was excommunicated. Though obliged to go to bed, it was about 3 o'clock before I could sleep. I thought of the awful nature of the sentence, and all that I had ever felt when hearing of such things before came back to my mind. I thought of the state in which I was supposing I should die before morning, but with this thought came a calm resigning of myself into the arms of my good God whom I then most lovingly reminded that I was far from feeling rebellious towards my Bishop. So far was I from wishing not to go to St John's, and so careful in my conversation with F.H. as to the nature of my hesitation, that it was not until some days after the excommunication that I understood that it was on the plea that I had refused to go to St John's that the Bishop had passed the sentence. In the end I went to sleep very happily with more loving confidence in my good God than I had felt for a long time.

When, the next morning, I was called into the presence of the Bishop, I felt, whilst in the community room, confused, lonely and bewildered. It was an intense relief when the Bishop ordered me to kneel down. I do not know how long I knelt there facing the Bishop and four priests, with all my Sisters standing round. I knew they were there but saw no one, and I think I was trying to pray. But I forget a lot until we were in the oratory and I was once more kneeling out alone.

From that moment until the screams of the Sisters roused me, I really felt like one in a dream. I think I seemed not to realise the presence of the Bishop and priests, I know I did not see them, but I felt, oh, such a love for their office, a love and sort of reverence for the very sentence which I then knew was being in full force passed upon me. I do not know how to describe the feeling but that I was intensely happy and felt nearer to God than I had ever felt before.

I can only dimly remember the things that were said to me, but the sensation of the calm beautiful presence of God I shall never forget. I have been told that some of the priests have since expressed their surprise at my silence, but, Father, I solemnly declare that the power, or even the desire of speaking was not given to me. I loved the Bishop and priests, the Church and my good God then more than ever. I did not feel alone, but I cannot describe the calm beautiful something that was near. It was like waking to a painful disagreeable reality when I felt S. Paula's arms round my neck and heard her wild screams. The rest I think I have already told you.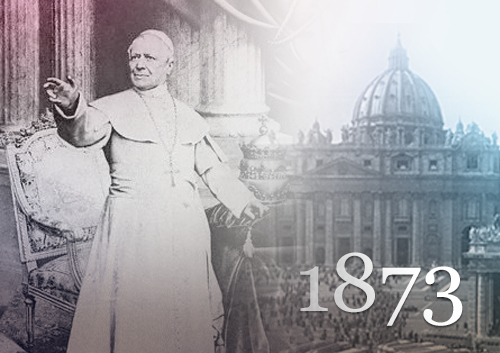 Leaving all for a Greater Cause
After these difficult events it was decided that Mary should travel alone to Rome to seek the formal approval of the Rule.
Mary MacKillop set out for Rome in March 1873. She did not know at the time that she would not return until December 1874. During this time she not only worked to establish secure foundations for the Congregation but also continued to face opposition from the two Bishop Quinn's who wished to have the Congregation established as a Diocesan one.
Monsignor Kirby the Rector of the Irish College in Rome became a significant supporter. In a letter written to him on Ascension Thursday 1873, Mary writes a long letter reflecting on her life experience until this time. It was a very moving and personal account. On another occasion she wrote a long dissertation to the Roman Authorities on the Necessity of the Institute. These two letters have become significant documents within the Congregation. While in Rome she also met with Pope Pius IX who referred to her as the excommunicated one.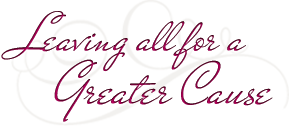 Mary set out for Rome in 1873 to seek formal approval for the Rule of Government; there she met and was supported by Pope
Video Excerpt taken from the film 'Mary' Courtesy of Ronin Films
Video Excerpt taken from the film 'Mary' Courtesy of Ronin Films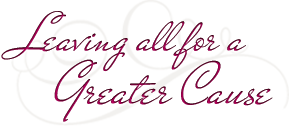 A LETTER FROM MARY MACKILLOP TO MONSIGNOR KIRBY - RECTOR OF THE IRISH COLLEGE, ROME, 1873
A LETTER FROM MARY MACKILLOP TO MONSIGNOR KIRBY - RECTOR OF THE IRISH COLLEGE, ROME
1873
Reverend and dear Monsignor,

This is the feast of our dear Lord's Ascension, a joyful day in Heaven, and joyful too to those who are of good faith on earth. I do not know why I feel so strongly urged to lay open to you the whole state of my mind, in so far as I can explain it, showing the wonderful care with which our dear Lord has watched over me, and how all my coldness and tepidity in His service have not caused Him to withdraw His graces.

I must go back a little. I must tell you that from early childhood, as far back as I can remember, He gave me such a sense of His watchful presence that I would feel myself reproved for my smallest faults. He gave me good Catholic parents, a mother that in patience, resignation and suffering seemed to me, and to many more, a second Monica. My father had been educated for the Church and had studied very deeply. From him I learnt so much of the teachings of our holy Faith. He had studied for seven years in Rome alone, and under the Jesuit Fathers, thus all I heard from him made me love the ways of our holy Faith as practised in Rome, and made me have a great affection for the Society of Jesus. But from the time I came to understand that he had been intended for the Church and had not persevered, I began to desire that I could leave all I loved, and live for God alone. My life as a child was one of sorrows, my home, when I had it, a most unhappy one. I tremble when I think of the natural pride of my disposition, but I would wish to sing forever the praises of our dear Lord who in His patience and goodness humbled it to the dust . . . in early childhood He began to humble me. He gave me a most keen sense of duty, and in the discharge of what appeared to be my duty, I felt it impossible to pause or to consider my own (feelings) no matter how much they had to be trampled upon. But all this He did without my seeking it, (without my even) asking for it in the most imperfect way, and when I was old enough, and had the opportunities of consulting my Directors on my difficulties, I rarely ever did so – not knowing in my ignorance how to speak of them. Yet for all that, my good God watched over me and guarded me when I did not try to guard myself.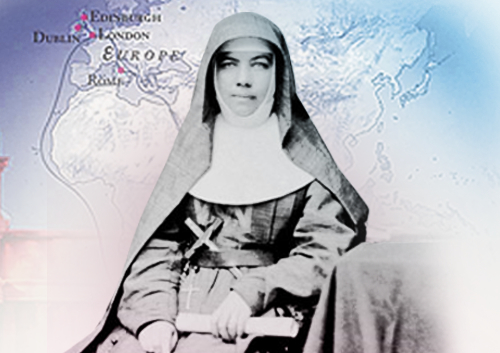 Pilgrimage
She was guided to wait in Europe until the Constitutions had been approved. As she waited she went on pilgrimage to Paray-le-Monial, visited her ancestors in Scotland, sought postulants in Ireland and visited schools in England, Germany and France. All this was very taxing on her emotionally and physically often writing of her tiredness and loneliness. While in Edinburgh she wrote in her diary:
Cried myself to sleep. Was so weary of the struggle and felt so utterly alone. Could not pray or say my ordinary rosaries, only offered my weary heart's trials to my God with the wish that He would do His will and make of me what He pleased.
On 31 October 1874, she set sail for Australia with fifteen Irish postulants and with a letter from Rome approving of the Central Government structure for the Institute. The Institute would be governed by the Superior General and her Council. This outcome would continue to cause pain to the new Institute over the next two decades.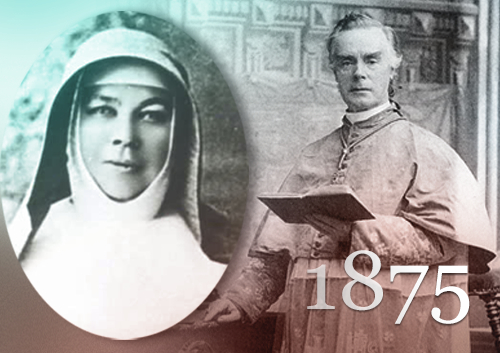 Accepting Leadership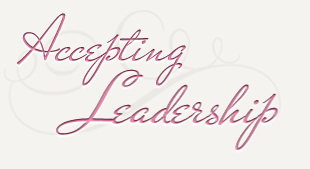 On return from Europe, Mary called the first General Chapter of the Congregation. It was opened on 19 March 1875. Bishop Reynolds and Fr Tappeiner presided over all the sessions.

Bishop Reynolds explained the new Constitutions to the Sisters. The Constitutions were adopted unanimously and Mary MacKillop was elected the first Superior General. This new responsibility would add its own sufferings in her life and bring forth great courage.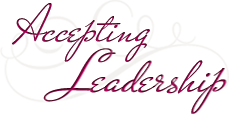 A LETTER FROM MARY'S MOTHER, FLORA MACKILLOP, TO MARY, 20 March 1875
A LETTER FROM MARY'S MOTHER, FLORA MACKILLOP, TO MARY
20 March 1875
Yesterday I sent you a telegram as Uncle seemed surprised he had not heard from you. I felt so sure you had written that we feared your letter must have been lost.I hope the delay will be explained satisfactorily as Uncle has always been a good kind friend. I trust your health is improved the hot weather has been severe, but my dear child I fear you are overburdened and that your young life will be sacrificed before its time.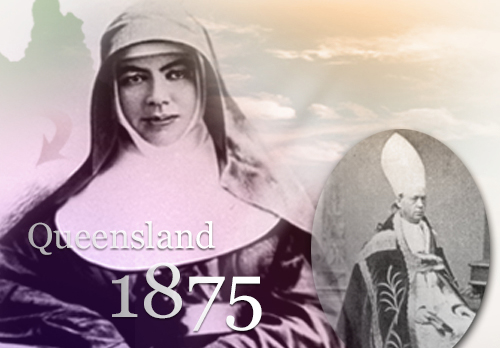 Facing Difficult Decisions with Courage - Brisbane
Immediately following on from the Chapter, Bishop James Quinn after seeing the new Constitutions and the Acts of Chapter wrote to Mary MacKillop expressing his desire not to have Sr Clare Wright appointed at the Provincial in his diocese.
He also expressed firmly that he did not want the Sisters living in his diocese to be under a central authority. He wrote that he would give each Sister the option of remaining in his diocese under his authority or returning to Adelaide to be part of the Central Government structure.
Mary left immediately to visit the Sisters scattered throughout this vast diocese. She had a personal meeting with Bishop Quinn with no satisfactory outcome. Bishop Quinn wanted the Sisters but on his terms.
Bishop Quinn began to fill the teaching positions in the schools conducted by the Sisters of St Joseph, with other teachers. This left Mary with no other choice but to remove the Sisters. All the Sisters had left Queensland by end of 1880.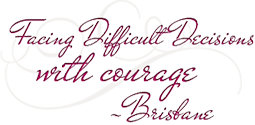 Mary continued to face opposition, this time from Bishop Quinn who wanted the Sisters in his diocese but only on his terms
1
Opposition from Bishop Quinn
2
Leaving Brisbane
Video Excerpt taken from the film 'Mary' Courtesy of Ronin Films
Video Excerpt taken from the film 'Mary' Courtesy of Ronin Films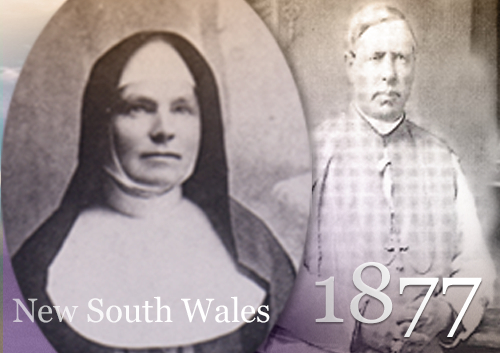 Facing Difficult Decisions with Courage - Bathurst
At the same time troubles were brewing in Bathurst where Bishop Matthew Quinn held authority. Mary had met with Bishop Matthew Quinn while she was in Dublin. She knew that he like his brother James wanted to have Diocesan control over the life of the Sisters. On 15 January, 1877, Sister Teresa MacDonald the Provincial of Bathurst died. Mary knew the Bishop would not allow another Provincial to be appointed, so she left in haste to visit Bathurst.
The Bishop told her that he had spoken with all the Sisters and that two professed Sisters, six novices and the postulants he had brought from Ireland would be remaining in the diocese under his control. Mary MacKillop endeavoured to make a compromise with the Bishop suggesting that Sr Hyacinth Quinlan remain as long as was needed to train the postulants and novices. With the approval of the new Constitutions, Mary MacKillop as Superior General had now to consult her Council in Adelaide.
The Council decided against any compromise and required that the Sisters professed according to the new Constitutions were to return to South Australia. Sister Hyacinth at the last moment was persuaded by the Bishop to remain. From this small fledging group was formed the first Diocesan group of the Sisters of St Joseph. Bishop Matthew Quinn adjusted the Constitutions to suit the particular needs of his situation - a Diocesan foundation of the Sisters of St Joseph.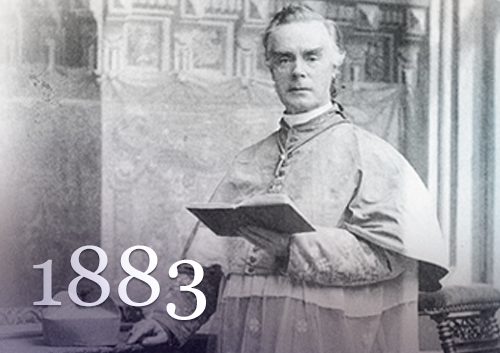 Facing Difficult Decisions with Courage - Adelaide
In the meantime Bishop Reynolds popularity in Adelaide was waning. In June 1883, Bishop Reynolds informed Mary that he would make an official canonical visitation of the Diocese. The visitation took the form of a Commission of Investigation. There were a number of factors including concerns over the growing debts of the Institute and a concern expressed about Mary MacKillop use of alcohol for an on-going medical condition. Mary wrote at the time:
The Institute is passing through a severe trial but with humility, charity and truth on the part of its members all will in the end be well. (15 November, 1883)
The result of the investigation was favourable to Mary MacKillop so it was with great dismay for Mary when she received a letter from Bishops Reynolds stating: 'With this notification all your jurisdiction with the Sisterhood in this Province (SA) ceases'. He asked her to leave the diocese. Mary left quietly writing to the Sisters some circumstances in Sydney required her immediate departure. She would not return to Adelaide for many years leaving the Sisters bereft.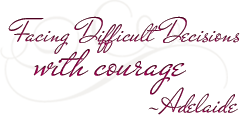 A LETTER FROM MARY MACKILLOP TO BISHOP REYNOLDS, 16 November 1883
A LETTER FROM MARY MACKILLOP TO BISHOP REYNOLDS
16 November 1883
May Jesus and Mary be praised.

My dear Lord,

The instructions in your last letter surprised me but I submit. All is, I hope, for the best. At least I know you so intend it. I have no hope that any suggestion of mine would have any weight under present circumstances, therefore do not make any unless it be an earnest entreaty that you hear what Sister Monica can tell you and which it may help you to know.

I have made all the haste possible and will leave by the Penola tomorrow. The Sydney Sisters had written to me to ask me over on some business about our property there, so I am able truthfully to give that as my reason, or one of the reasons, for going.

May I tell you that many of the Sisters have sad misgivings and really want encouragement. If you appoint a vicar, let it be one in whom they can confide.

I say no more, but grieving deeply for having caused you any sorrow, remain, dear Lord,

Your humble child in J.M.J.

Mary of the Cross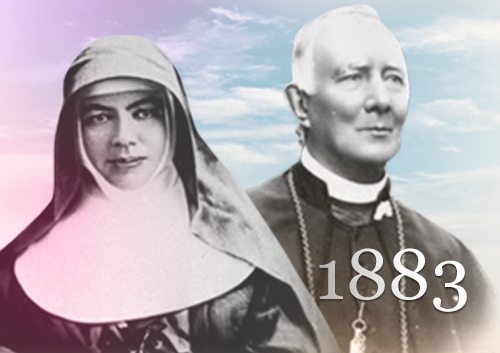 On Uncertain Ground
Archbishop Moran in Sydney
Mary's arrival in Sydney was welcome as the growing number of requests for schools was growing. Archbishop Vaughan was a friend to the Congregation. His death in 1883 brought Archbishop Moran as the next Bishop of Sydney. His first impression was positive. He affirmed the Sisters in all that they had done for the life of the church in his diocese.
He was appointed by Rome to look into the controversy between Bishop Reynolds and the Institute. His conclusion was much good was being done by the Sisters and that the Mother General was well educated and a very talented person and that there was nothing to complain about in her regard.
There was a growing move among many of the Bishops including Archbishop Moran that a number of Diocesan Congregations would be a more appropriate way of governing the Institute. Propaganda's reply was that the Institute was to be governed by the Mother General and her Council.
It did contain one surprise that Mary MacKillop's last election was not upheld by Rome and that the Cardinal was to appoint a Mother General until the next General Chapter to take Mary's place. Sr Bernard Walsh was appointed.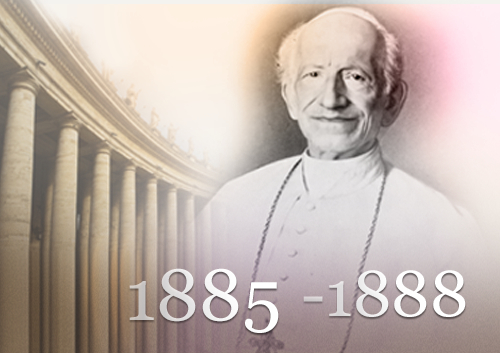 The Cross becomes the Tree of Life
In 1885 at the Plenary Council of the Bishops a recommendation was made to Rome that the Sisters of St Joseph like the Sisters of Mercy should be subject to the Ordinaries of the dioceses in which they exist.
Mother Bernard, Mother Mary and eight other Sisters petitioned Rome requesting the continuance of central government for the Institute. In April 1887 the Sacred Propaganda in a plenary session ordered the deletion of the Council's decree.
On 15 July 1888, Pope Leo XIII erected the Institute into a canonical Congregation with its headquarters in Sydney. In an effort to placate the Bishops, the Holy See appointed Mother Bernard as the Superior General for the next ten years. This was to bring its own trials to Mother Mary but she was gracious in her acceptance of this appointment.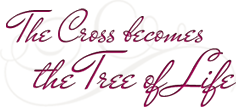 Amidst further controversy, Mary steps down from the position of Mother General and hands over reigns to Mother
1
Trouble with Bishop Reynolds
2
Mother Bernard Takes Over
Video Excerpt taken from the film 'Mary' Courtesy of Ronin Films
Video Excerpt taken from the film 'Mary' Courtesy of Ronin Films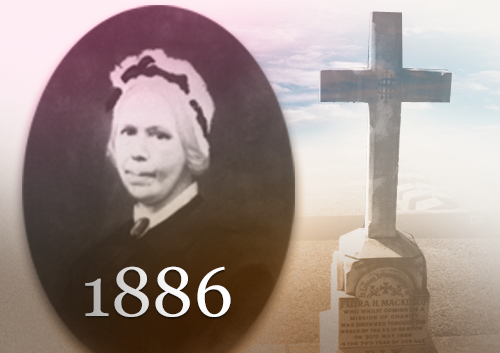 Grief and Loss - Mother
In the midst of her trials regarding Central Government for the Institute, Mary MacKillop suffered the sudden and tragic death of her mother Flora drowned in a shipwreck near Eden on 30 May, 1886.This was a great personal loss and suffering for her. Mary wrote to Donald at the time:
You must have heard of our sad terrible loss. Everything was too bewildering at first, then the efforts to recover her dear remains, the funeral, and then came the reaction. It was sad, very sad that she must go as she did, but we must hope that her reward is great in proportion. I cannot now attempt to describe the dismay with which I heard the sad news. (1886)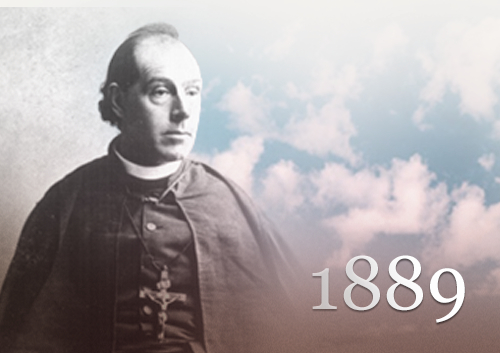 Grief and Loss - Fr Woods
On 7 October, 1889 Fr Julian Tenison Woods died. Her estrangement from Fr Woods after her trip to Rome was never really mended. He felt that Mary had betrayed his ideal of poverty for the Institute by allowing Rome to change the rule with regard to the ownership of property. In the last months of his life Mary was able to visit him although he explicitly indicated that he did not want to renew his friendship with the Institute.
After his death she wrote to the Sisters, taking the flowers that had been laid at his pillow and sending to the Sisters he had known and loved. She was ever grateful to him as the Father founder of the Institute. As a lasting tribute to him, she dedicated the new St Joseph's chapel at North Sydney to his memory and wrote her own account of his life.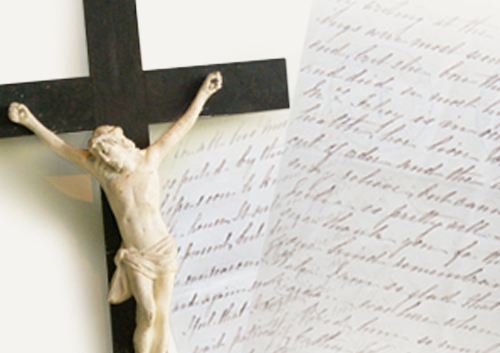 Good out of all - The Crosses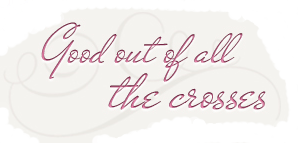 Through all these trials and tribulations Mary MacKillop never lost her belief in the God of life. She wrote often to her Sisters about the courage required to bear the cost of discipleship. In 1883 she wrote:
"We have had much sorrow and are still suffering its effects, but sorrow or trial lovingly submitted to do not prevent our being happy - it rather purifies our happiness, and in so doing draws our hearts nearer to God."