June 8, 2021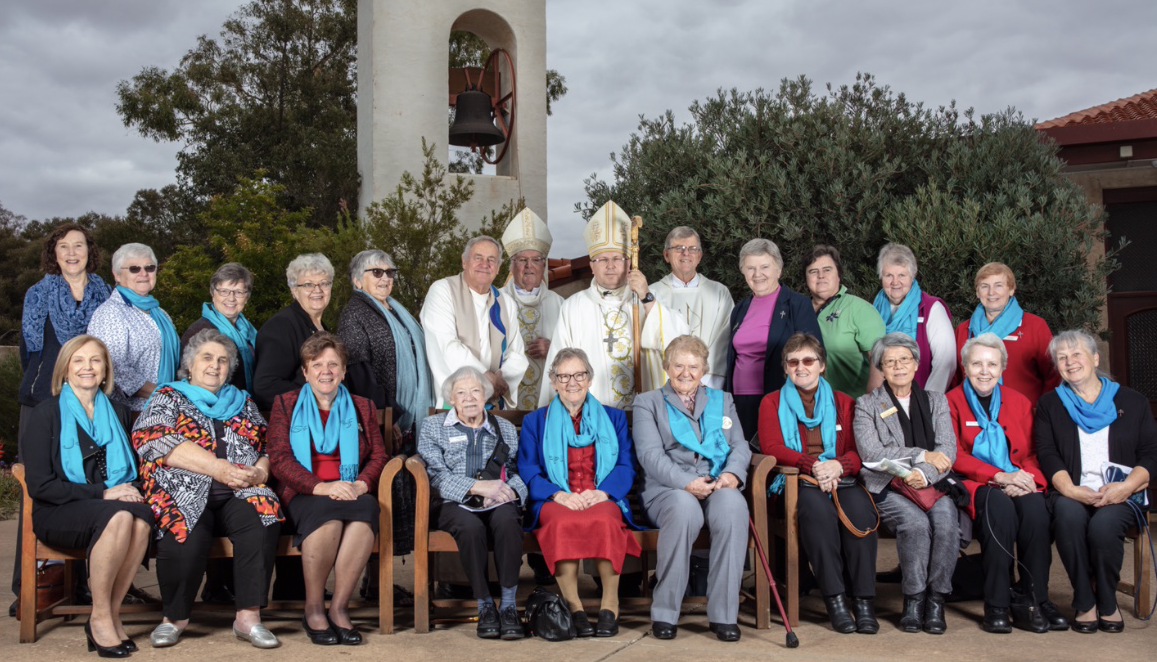 A steamer from Port Adelaide berthed at the Port Augusta wharf on Saturday 15 May 1871.
Among the passengers to disembark were three women, all dressed in the same brown garb.
The new arrivals were Sisters Mary of the Cross MacKillop, Angelica Greene and Angela Crugen.
Father Pallhuber S.J., had requested the Sisters come to Port Augusta but was unable to be in Port Augusta to welcome and help the Sisters to settle.
The task of settling in was left to the Sisters and generous women of Port Augusta, who enabled the Sisters eventually to be housed, with one room to use as a classroom.
A description of this event is detailed in a letter Mary wrote to Father Woods that day:
"We got into Port Augusta about 11 on Saturday morning. A poor woman and some children came on board and brought us to Mrs. Ryan's, where a number more soon collected. Then they brought us to the two rooms they had prepared for us and where we are yet…..the Rosary was well attended, also the Mass prayers the next day and in the evening of Sunday many more came,….than could get into the room.  These rooms are very inconvenient, and they will never do for a school, but members of the committee are to have a meeting and are doing their best to get a better place."
A few days later Mary wrote to Father Woods:
"We have such a large school, 56 children today and more Catholic ones yet to come. We got the Committee to take the house we are now in, which suits very well, and will unless heavy rain comes, for then it is liable to be flooded…….we have goat's milk and butter here, and the Billy teams as the little boys call them, with which they bring us wood."
For 150 years an unbroken line of Josephites have lived and educated in Port Augusta. Their lives have been intertwined with the people, history, and development of this town "built on a sand hill, without a trace of vegetation and shade," to the town it is today.
From the early beginnings with virtually nothing other than a borrowed room near the Port Augusta wharf, an exceptional college has grown on those Westside sandhills – Caritas College.
Caritas College as a place where we can grow, continues to educate in the Josephite tradition, where every child as a learner is given the best opportunity to achieve their potential, with joy in belonging, pride in achieving and hope in serving.
Helen Duke rsj
---
An excerpt from Bishop Greg O'Kelly's homily to mark 150 years of Josephite education in Port Augusta, which may be downloaded in full at the link below:
On 17th of May 1871, 150 years ago virtually to the day, the Sisters opened St Joseph's Convent School, in a shed, on a bleak piece of land, in Port Augusta. Only five days earlier three Sisters had disembarked from the steamer, bewildered at first that there was no one to welcome them, or show them where to live. How they must have felt! One was still a novice, aged nineteen, with no previous experience as a teacher. The second had taken her first vows only a month earlier; she was twenty-one. The third was one of the most outstanding women of 19th Century Australia, Mary MacKillop, the saint, co-foundress of the Josephites with Julian Tenison Woods, and herself still in her twenties. On that day their shed-school was crammed with children, and in the evening young men came to learn how to read and write. That was the first day, and here we are, 150 unbroken years later, thanking God for what has been and is being done for others here, and marvelling at how the Holy Spirit breathed youthful life and mission, enthusiasm, and energy, into this Josephite foundation in a remote and straggling, semi-Outback little town, a population of just over 500 souls.
150th anniversary of Caritas, Port Augusta – Bishop Greg O'Kelly Homily