November 29, 2018
Mr Steve Todd, secondary school principal and artist presented a painting of a young Mary MacKillop, commissioned by the Association of Josephite Associated Secondary Schools (AJASS) principals to the Mary MacKillop Heritage Centre (MMHC) in East Melbourne on 20 November 2018.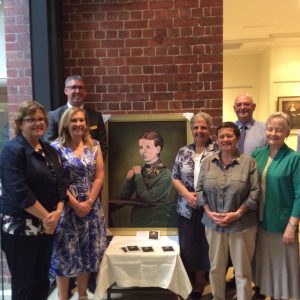 The idea for such a painting was initiated by the Congregational Leader of the Sisters of Saint Joseph, Sr Monica Cavanagh, during a meeting of AJASS Principals in North Sydney earlier this year.
Steve Todd, Principal of Mary MacKillop College Warnervale, New South Wales is the artist. The National Conference of the Association of Josephite Affiliated Secondary Schools made the decision to have the image be given to our Heritage Centre.
Present for the presentation were the artist, Mr Steve Todd (Principal Mary MacKillop College Warnervale and AJASS Member) and his wife Lyn together with Helen Smith rsj (MMHC Museum and Exhibitions Co-ordinator), Rita Malavisi rsj (AJASS Co-ordinator), Ms Kate Dishon (Principal, Mount St Joseph Girls' College Altona and AJASS Member), Mr Chris Caldow (Principal, Penola College Broadmeadows and AJASS Member), Clare Lyons (Travelling AJASS Member) and myself – Mr Garry McLean (CEO MMHC).
This portrait of a young Mary MacKillop (circa 1860) was inspired by an early photo of a young Mary before she took up the role of a Governess for her uncle's children in Portland. The painting offers an image of a contemplative Mary MacKillop looking hopefully into the future. Mary's sense of gratitude and connection with so many people can be seen in one of her early letters to her mother Flora which ends with the words: 'Oh! How I wish we would only remember that we are travellers here.'
It is appropriate that the portrait is titled 'Remember that we are but travellers here.'
The painting is on display in the Contemplation area at MMHC opposite another portrait of a slightly more mature Sister Mary of the Cross. It will now be seen by the many AJASS students who visit the Centre each year.
Garry McLean
CEO
Mary MacKillop Heritage Centre
Visit the Mary MacKillop Heritage Centre website
View photos from the presentation below…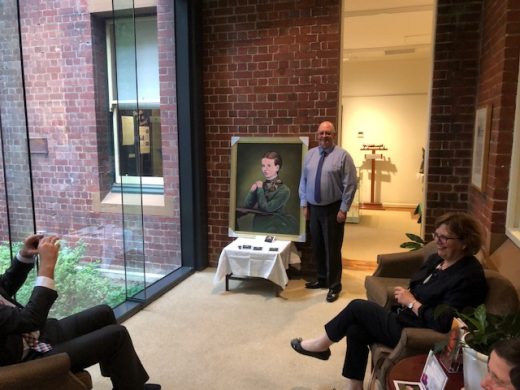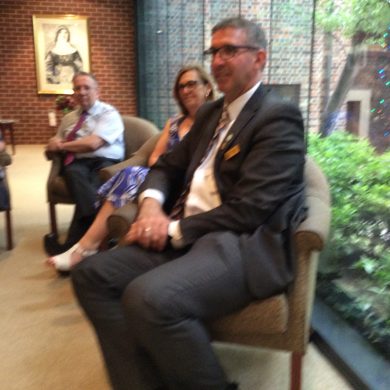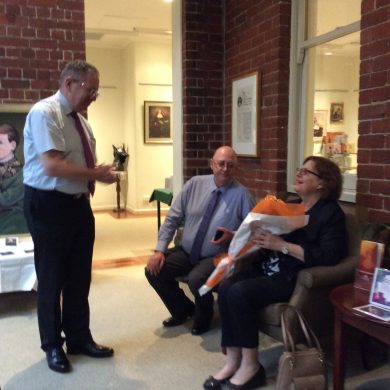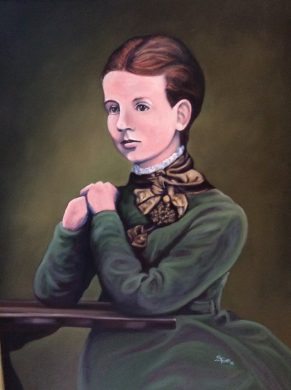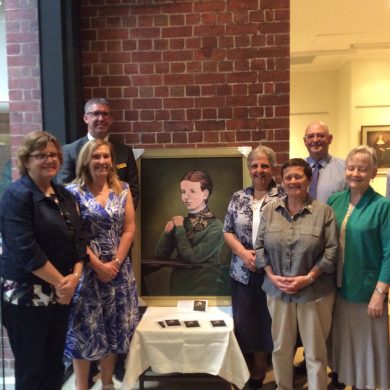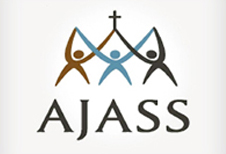 Photos used with permission. Portrait of young Mary MacKillop 2018 © Steve Todd.