February 8, 2019
In 2019, we have made a number of changes in the 'look' and content of our eNews.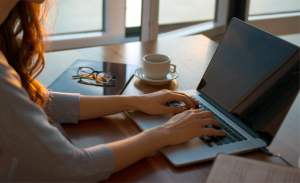 We would love to hear your feedback on these changes!
Some of the changes to the Mary MacKillop eNews include:
New layout and colour scheme and;
New monthly news item series e.g. A Day in the Life
To send us feedback, contact information is provided below:
Email: communications@sosj.org.au
Mail:
Mary MacKillop eNews Feedback
PO Box 1508
North Sydney
NSW 2059
Image: Woman works from home by Thought Catalog obtained on Unsplash. Used with permission.