November 22, 2018
After returning from the recent RAD Conference, Mary MacKillop College Warnervale (New South Wales) Year 12 students decided to put their learning to productive use.
The students became the teachers and shared the skills necessary to influence the structures that perpetuate injustices in our community.
They (my RAD students) smashed it! So proud of them.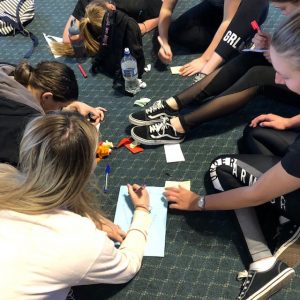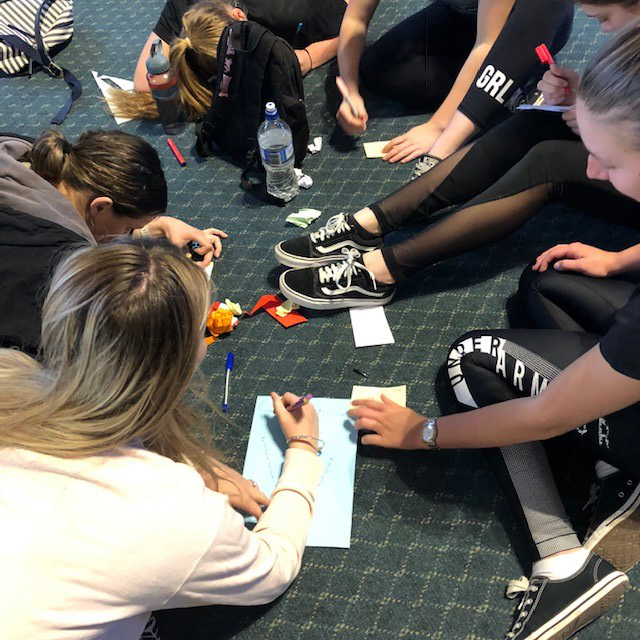 Our session was for an hour and a half. They began with the speed dating activity as modelled at RAD. Instead of trying to impress their partner, the students were asked to talk about their hopes and dreams for the future. They reflected upon the question: How can our hopes and dreams help or benefit others?
The discussion that followed saw all participants identify that their hopes and dreams are the foundation for what is needed to make a just society.
Our guest speaker spoke about her struggles… leaving home at 12, battling drug addiction and being homeless. This highlighted the issue of affordable housing. Our RAD students then called upon all present to sign a petition for affordable housing and to organise a meeting with our local New South Wales member of Parliament David Harris MP to discuss these issues in further detail.
The students decided that the petition would be presented at our upcoming Year 9 Spirituality Day. The Year Nines will be invited to sign up in support of affordable housing and protection for homeless youth. This will support the work of our parish community in lobbying for affordable housing by increasing the number of social houses within all new housing developments in our community.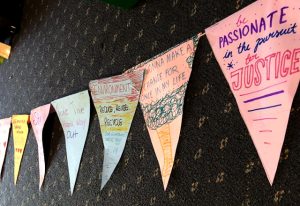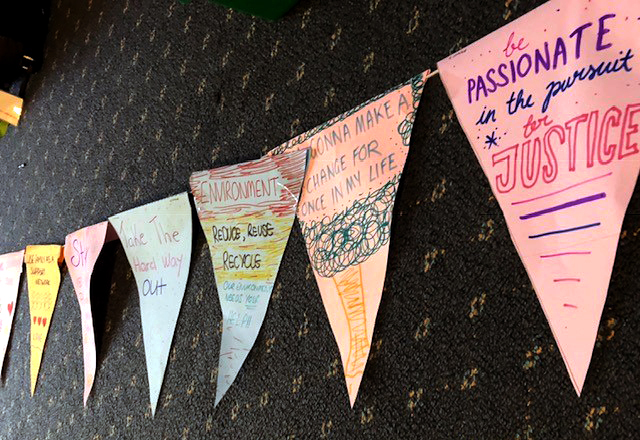 Finally, we invited the Year Twelves to write on a bunting piece commenting on any particular injustice they feel needs to be addressed.
Overall the session was a really successful experience for the RAD kids and our Year Twelves feedback was positive.
All signed the petition, even though for some, this topic is a little too close to home. It is our hope that this initiative will help those students feel supported, not forgotten and result in change for the better for them.
Thank you again for providing our students with so many wonderful resources and giving them the confidence to initiate such a session.
I'm excited for them to take the next step and meet with David Harris MP.
Michelle Baxter
Teacher
Mary MacKillop College Warnervale
View photos of the students activity below…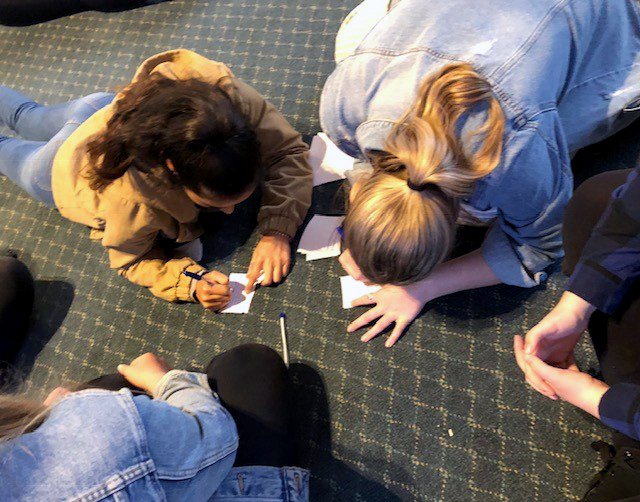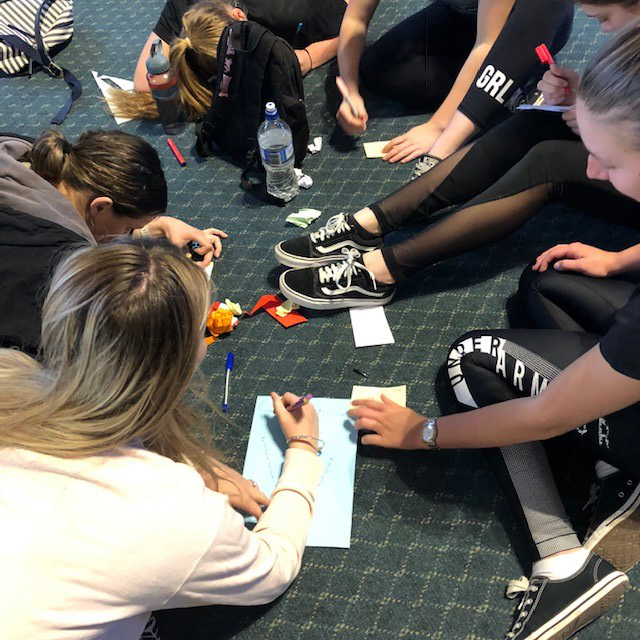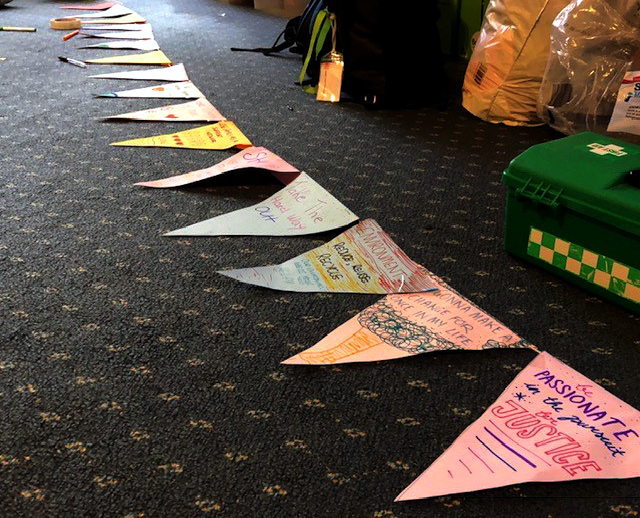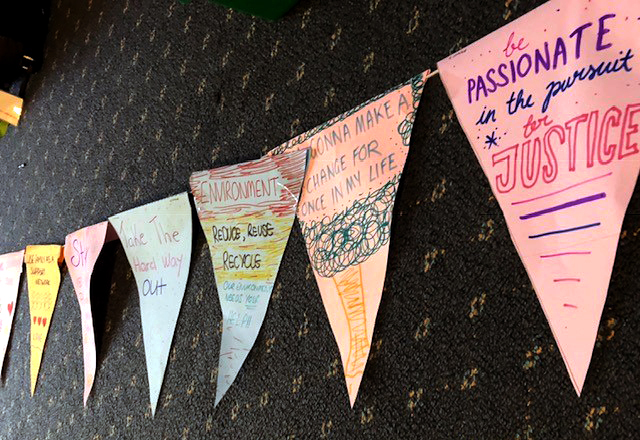 Click here to read about the progress of the students
Photos provided by Michelle Baxter. Used with permission.