July 2, 2018
The Sisters of Saint Joseph began over 150 years ago. Mary and Julian were young people who responded to the needs of their community.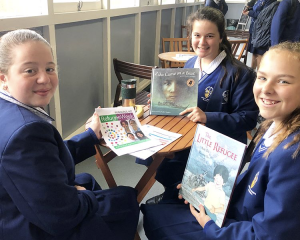 Today we are asked to respond to a specific crisis in our community whereby people fleeing from danger are shown no mercy.
From 17th to ​23rd of June was National Refugee week where our school community raised awareness to support the​ ​campaign #WithRefugees. We stood together in a number of different activities​ ​throughout the week.
Each day the SRC (Student Representative Council) posted facts about refugees in our school bulletin and created posters that were hung up around the school.
All of our prayers this week were in relation to refugees as well as our song for the week 'Oh Canada' by Missy Higgins, a very touching story about a Syrian boy and his family who tried to seek refuge in Canada.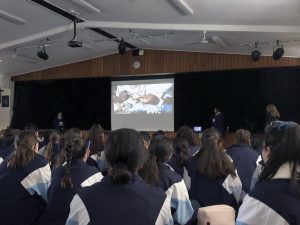 In homeroom students were asked to use this website link called 'Syrian Journey' to complete a simulation activity​ ​requiring ​the girls​ to make choices in regards to a refugee's journey to safety.
Our school's librarian, Mrs Baggot set up a display of books sharing the stories and lives of refugees. ​
During house assemblies facts and videos by the United Nations Refugee Agency were shared amongst the students and staff.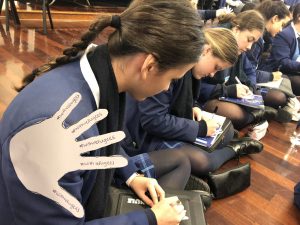 Our final activity for the week was for each student and staff member to write a small prayer on a paper hand using the hashtag – #WithRefugees. These hands will be used to create a mural to go up in our Sr Irene McCormack Social Justice Group (SIMs) area [1] over the next week.
A big thank you to the Mount St Joseph community for supporting and standing with refugees.
We ask for our wider community to stand together and pledge support for those seeking asylum in Australia and the world. These people are our brothers and sisters and have done nothing wrong but to want to be safe. You too can stand #WithRefugees and add your voice to a global movement demanding governments safeguard the rights of refugees everywhere.
Sign the petition to stand with Refugees
Adeline Cabral – School Captain
Mount St Joseph Milperra
[1] SIMs breakfast area where they serve breakfast every morning, with all proceeds going towards supporting different charitable organisations