September 7, 2018
Ruminations of a Sister of Saint Joseph, as Aotearoa New Zealand's Mixed Member Proportional (MMP) Government Comes to Life.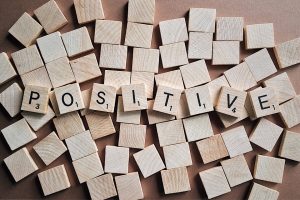 Given half a chance this cobbled together MMP Government, led by a first time mother, might very well be an antidote of hope to bring good news to the poor, give sight to the blind and set captives free.
Prime Minister Right Hon Jacinda Ardern, in her first interview returning from her maternity leave, stated one of her aims as bringing more kindness into Government, a very noble aim in an arena more often characterised by derision and acrimony.
In the weeks since, her hold on that aim has been tested as she faced into a number of difficult situations within the ranks of her Government and a grumpy business community crying economic downturn.
After listening to the concerns, Ardern announced on Tuesday 28 August the creation of the Prime Minister's Business Advisory Council, providing high-level free and frank advice on key economic issues. It immediately attracted criticism by some political commentators as just another working group, but Brian Fallow, a former economics editor of the New Zealand (NZ) Herald, goes against the grain and supports the Government's initiative around working groups to tackle the big issues head on. In an article posted online for NZ Herald on Thursday 30 August, he sees this as, "the price for consultative processes intended to mitigate the risk of unintended consequences." Asking also, "Would heedless haste be better? Would business prefer not to be at the table?" Ardern expressed her genuine desire for advice stating, "I want to work closely with, and be advised by, senior business leaders who take a helicopter view of our economy, who are long term strategic thinkers who have the time and energy to lead key aspects of our economic agenda."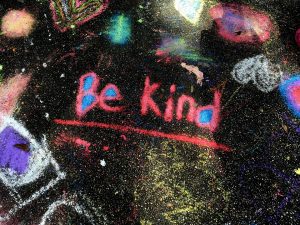 She also sensed, given that economic indicators were actually solid, the issue around business confidence was more about certainty. She saw it as she, "travelled around the country talking to social services, health organisations and small business, knowing what a new government has planned is critical to everyone's eco-system." She went on to say however, that "certainty shouldn't be confused with stasis and complacency, which are the enemy of progress, and for that matter the enemy of innovation." In a Radio NZ interview on 28 August, Ardern told Kathryn Ryan, "Sometimes we might just disagree. We fundamentally believe we need to progressively keep lifting the wages of New Zealanders and make sure we are not a low-wage economy. That might be something that some businesses just disagree with. For example, on raising the minimum wage."
A nod to kindness is coming up in the most surprising of places. Delivering the 2018 budget Finance Minister, Hon Grant Robertson, "wanted a New Zealand where everyone gets a fair go and where we show kindness and understanding to one another." He added it would be the last time the budget would be delivered using GDP as sole indicator of economic success. The budget to be delivered in 2019 will be the beginning of a new era, where the four capitals – economic, natural, human and social will be used to gauge the material well-being of our country – the environment we inhabit and all who live here. All budget bids will be assessed against the four capitals, measuring financial well-being more broadly…
Click here to continue reading 'Relentlessly Positive' (PDF)
Adrienne Gallie rsj