May 6, 2022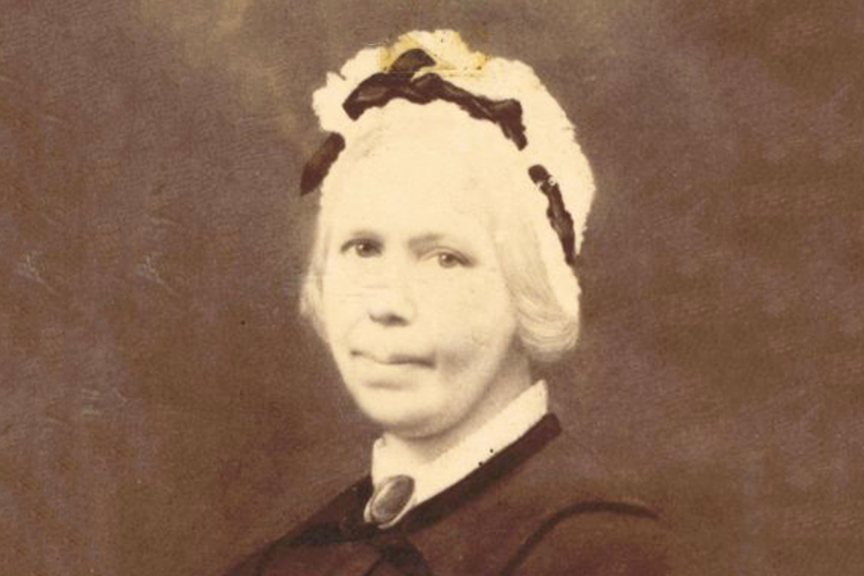 On Sunday 8 May, many families throughout our country will be celebrating the wonder and joy of experiencing motherhood and being mothered.
For others, Mother's Day brings sadness and a sense of loss. In troubled places throughout the world mothers are separated from children, and children are living with the awful memory of losing their parents through massacre and war.
Catherine MacDonald, Mary MacKillop's grandmother, arrived in Port Phillip on the Glen Huntly, accompanied with her twenty-two-year-old daughter Flora and son Donald. Alexander MacKillop assisted the family and before long Flora MacKillop was married to him at St Francis' Church in Melbourne. Mary MacKillop's mother was delighted to know that she was expecting her first child. Later, the priest who married the couple gave Mary and Alexander a relic of the Holy Cross to wear during the pregnancy.
The cross became both a protection and a comfort as the family battled Alexander's many absences and financial worry. Flora was a good mother and Mary, as her eldest child, was very protective and supportive of her. As soon as she could, Mary set out to find work to keep a roof over their heads and food on the table.
Mary regarded her mother as a heroic person, and these words of Flora's attest to this fact despite all the challenges.
I consider myself as one of the truly
blessed mothers, being the instrument of God's
hand in rearing all my children, and that under great
difficulty for God's glory.
Flora had great pride in her children and no doubt felt Mary's leaving home to serve God particularly painful. We are told that she was troubled. However, Mary offered assurance and a daughter's love.
You ever taught me to look up and depend on Divine Providence in every trouble and when you saw me as dull or unhappy you always had the same sweet reminder for me. Ah, do not now forget that you were the first one to teach me.
Mary loved to share her thoughts, happenings and travels with her mother through her many letters. Her mother kept close to Mary and her children and was known to help the Sisters with bazaars and funding to offer support.
Mary's grief was profound when her mother died in a shipwreck while travelling to help the sisters with charity work. Mary wrote:
I had so yearned to see her again and all the sisters were planning to make her visit a bright and happy one.  Poor dear long-suffering Mamma.
Reflection
Flora experienced many of the challenges that we experience today. How do you sustain your faith?
What is one value your mother passed on to you that you now carry into life?
Recall childhood memories of your mother's care. What touches you most?
Let us pray with Mary MacKillop.
Michele Shipperley rsj
Footnotes:
[1] Gardiner, Paul (1993). An Extraordinary Woman: Mary MacKillop, p.39.
[2] Ibid. p.39.
[3] Ibid. p.369.