Throughout his life, Julian searched for intimacy with God. It was a search that took him to many places – from his family home in London to the island of Jersey, to life with the Passionists and then the Marists, to Van Diemen's Land and, after ordination in Adelaide, to life as priest, missioner and scientist in Australasian worlds.
All these experiences influenced and formed the core beliefs of his spirituality:
The presence of God is around and within
Julian was very aware of the creative presence of God as he noticed the order and harmony in the natural world around him.He also saw the beauty of God reflected in people and his insights resulted in the bringing together of scientific and spiritual insights.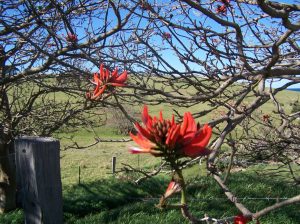 All created things give us glimpses of the beauty of the infinitely beautiful Creator
(Woods, 1881)
We must not seek God far from us since He is within us; we must not seek Him with any great effort or exertion, since we find him without any trouble …in a sense we must not ever seek Him, but persuade ourselves that He has found us, that he is living and acting in us and by us
(Woods, Explanation of the Rules and Constitutions of the Sisters of Saint Joseph, Diocese of Bathurst, printed in Bathurst, 1905, 38)
Trust in the Providence of God
Poverty of spirit was a value that Julian held dear.He believed that God would provide whatever was needed for God's work to be done. He encouraged the early Sisters to live this way too.
Let us turn our faces and look into the heart of God and say: You are my way and into your heart I will look and leave all else to you
(Woods, 1889)
Whatever happens is the Will of God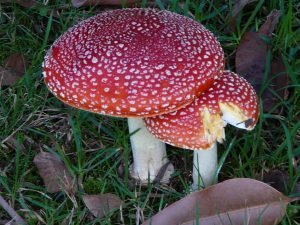 Julian believed that God's Will was the key to understanding everything that happened in his life. For him it was a simple matter of trusting that all things work together for good (Romans 8:28).  He sensed the presence of God with him and knew that, whatever happened, it was for a good purpose.
Though you may suppose I have suffered a good deal, yet I am tranquil and leave everything to God
(Woods, 1871)
The Cross is part of Life
For Julian, to be truly human meant the acceptance of suffering, the Cross – an ideal no doubt fostered during his time with the Passionists.Julian experienced brokenness throughout his life, in a variety of ways, but the experience seemed to increase his dependence on God.
What would life be without the cross? Under its shadow we meet the lovely Mother of Sorrows who can teach us best through the cross, the wonderful and infinite love of the Sacred Heart
(Woods 1887)
Listen to the Sacred Heartbeat of God
The image of God that was most significant for Julian was that of the Sacred Heart.He understood that he needed to cultivate a still, attentive and listening heart if he was to hear God's heartbeat deep within himself, within others and within creation around him.
May the Sacred Heart of Jesus fill you all with love, that you burn and glow with it more and more.
(Woods, 1879)
Take refuge in the heart of Jesus in all your cares.
(Woods, 1872)
Have Confidence in Mary our Mother
Julian, maybe as the result of the early death of his mother, developed a great devotion to Mary, mother of God, as someone to turn to, someone he could trust who would console and encourage him.  His writings reflect an intensely personal relationship with Mary and he encouraged others to discover Mary as their mother too.
Have confidence in our sweet Mother. Our blessed Mother sustains me in a wonderful way, and thanks be to her sweet love, I am calm and tranquil in the midst.
(Woods, 1871)
In Mary's heart abiding,
With Mother's smile to cheer,
In Mother's love confiding,
What danger can I fear?
With mother's arms about me
How can I be afraid,
Mother how can I doubt Thee,
Or feel the least dismayed?(Woods, Poem 56)
These core beliefs shaped Julian's spirituality.His life, and his practice of prayer was based on a deep awareness of God's presence with, and within, him.
Page last updated: April 2016