July 8, 2022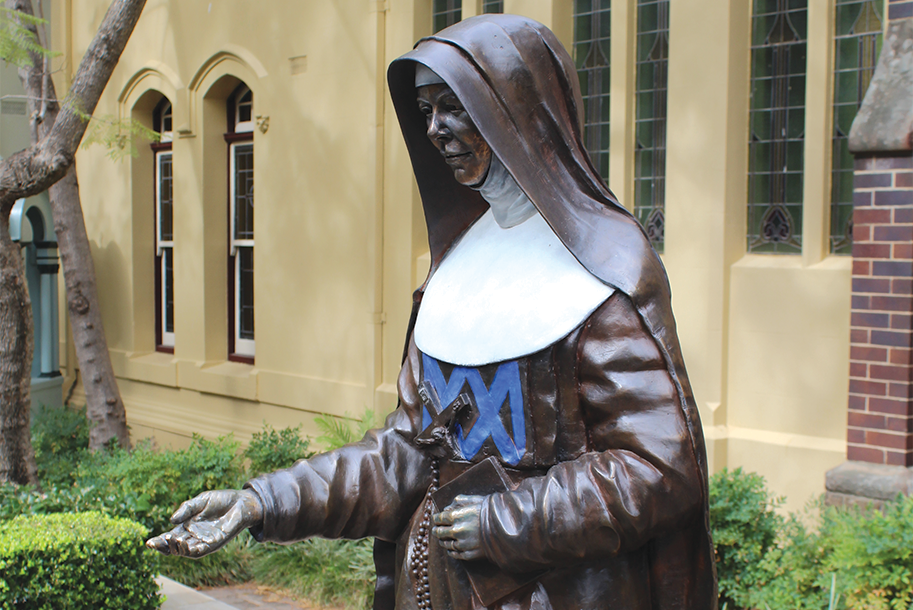 The phone rang as I was locking up the house before going to Saturday night Mass. It was the bishop wanting to know if I would go to a country town, 400 kilometres away to train people in leading Liturgy of the Word with Communion.
The parish had recently lost their priest, with no replacement available in the diocese. I assured the bishop that I would go. This was a call something like Mary MacKillop had envisaged for the Sisters of Saint Joseph long ago.
Never see a need without doing something about it.

Many times, Mary MacKillop responded promptly to calls from God's people who lacked the necessities of life be they physical or spiritual. If she didn't go herself, she would send sisters to fill the need. Her extraordinary resourcefulness and kindness found no limits.
On occasion when orphans were placed with foster families, Mary travelled to check that they were happy and well cared for. Her sisters sometimes lived in places where Mass was not offered very often, if at all. They would lead the people in prayer on Sunday mornings.
Mary wrote to the sisters in 1888:
Do what you can with the means at your disposal and leave all the rest calmly to God.
The Congregation that Mary MacKillop and Julian Tenison Woods founded in 1866 evolved as time went by. Women flocked to this group when they could see the amazing difference the sisters made in ordinary people's lives.
The women took heart from Mary's example of tender, generous and patient love and went where no one else was available to go. At times it meant a trip through the night on a train armed with a packet of sandwiches that Mary provided. Or it could be a visit from Mary herself to a school where a little boy with no shoes shivered in the snowy winter's cold. Her kindness to an old man begging for food at the door of the convent she was visiting meant she herself was hungry with a further trip on board a Cobb & Co coach awaiting her.
Mary found various ways to encourage the sisters for their lives were not easy. In 1871 she wrote:
Let us study the Heart of God and in doing so, we shall learn many beautiful lessons of patience and love.
Mary's example continued to encourage the sisters long after she died. I remember as a child in the 1950s standing outside a country church with two other children, to receive instruction for first Communion from a Sister of Saint Joseph.
With the bishop's phone call, it was my turn to respond to the needs of rural people. I felt the presence of God's Spirit animating me as it must have done for Mary as she went out of her way to bring spiritual solace and education to isolated people. Her example was the encouragement I needed to fill this need.
Diane Phillips rsj
Queensland Region