February 13, 2018
Elaine Wainwright interprets Joel 2:12–18, the first reading of Ash Wednesday, as an invitation to become involved in restoring relationships in the whole Earth community.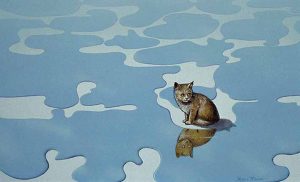 I believe we need to read our biblical texts in dialogue with the issues and the challenges rising up in our world today. Over recent decades Christian communities have done this in relation to a range of liberation issues, feminist concerns, postcolonial perspectives and other contemporary challenges. But now we must read scripture in dialogue with the most urgent and comprehensive issue of times — the ecological…
Read the full article below:
Tui Motu Issue 223, February 2018
Elaine Wainwright RSM is a biblical scholar and the Executive Director of Mission and Ministry for the Mercy Sisters in Australia and Papua New Guinea.