November 8, 2020
The Constitutions of the Sisters of Saint Joseph reminds us that Mary and Julian in founding the Congregation were responding to needs they perceived in the 'misery and wretchedness' of the 'bush children' and 'the afflicted poor'.
In the book, Ten Years in the Bush, 1866 we read that Julian "thought it (Penola) was a very pretty, retired spot for a township, with a sedate air of prosperity upon it, which became its small dignity immensely well. I counted the houses … there were exactly thirty-seven of them, but I include in that enumeration such outbuildings as stables …"
Rural Ministry goes to the heart of who we are as Sisters of Saint Joseph and those who minister with us in isolated communities scattered across Australia and beyond. Like Mary and the early Sisters, I endeavour to go wherever the poor, neglected little ones live, to share their poverty and way of life and to make human dignity a reality for them. For me living and ministering in the Riverina and before that in the beautiful hinterland of northern New South Wales a word that describes rural ministry is Presence – admittedly, a word that is overused and misunderstood.  For me the ministry is about being – being with the people, experiencing a  little of their daily life, their joys and challenges, being available to listen and engage, to support in times of new life, hardships of drought, sorrow of death; visiting people in their homes or meeting them for a cuppa in the local and only coffee shop; gifting others with a welcoming place in which to gather, to talk, to be heard, to share and to rejoice and to live the Gospel with a hope that embraces all.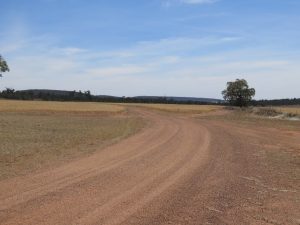 On a practical level an image that comes to me is that of a sunflower that follows the path of the sun. It is the Son that draws forth my gifts to listen, to lead, to pray, to console and to offer a prayer in times of need as well as when gratitude overflows into words of praise and thanks.
Days in the week revolve around people – the parishioners, the locals, the children, the bereaved, and those associated with community activities e.g. monthly senior's luncheon or the fund raisers for everything that occurs from Can Assist to the local show, Lions Club, Mary Gilmore Festival, Museum etc.
Planning for and participating in ecumenical events flows from the meetings with the local churches e.g. APCAT, Ariah Park Churches Acting Together and ACAT – The Ardlethan Churches. These group come together for combined liturgies, lead local school church services e.g. Christmas, Easter and Education Week and provide SRE (Special Religious Education) in the local schools…
Please continue reading below:
Maureen McDermott rsj
---
Provided are photos in the gallery below: