February 14, 2018
Only a few short weeks ago there was much talk about New Year's resolutions – broken and kept – and what we would do for 2018.
As Christians and Catholics we now find ourselves on the threshold of the Liturgical Season of Lent – more resolutions!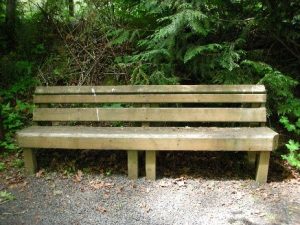 The language of "resolution" is either that of "doing" or "not doing", "giving up" or "taking up". While we have been encouraged for some time now to think of Lent not just in terms of "giving up", I suspect this is still how many of us think. What will I give up this Lent? I also wonder how many of us reflect on why we do this? Why make some special effort over these weeks of Lent?
Traditionally, Lent is a time of prayer, fasting and almsgiving. Pope Francis in his Ash Wednesday homily speaks of Lent as "a privileged time for prayer," and quoting St Augustine says that "fasting and almsgiving are the two arms of prayer."
And what is prayer but the way in which we grow in our relationship with God and deepen our commitment to a way of life that is grounded in our baptism. In our busy world, prayer provides us with an opportunity to reflect consciously, mindfully on the various patterns of God present and active in our life; the pattern of goodness and brokenness in our life; to simply rest in the loving embrace of our God.
In 2010 Macrina Wiederkher wrote the book "Seven Sacred Pauses – Living Mindfully During the Hours of the Day."  She speaks of the hours of the day as having its own character. For example, the sunrise hour has praise and resurrection at its heart. The mid-morning hours, being at the heart of our work day provide us time to turn our thoughts to the goodness of our Creator God and our place as co-creators. In the conscious act of living in harmony with the hours, our daily rhythm gradually changes to conform to the movement of God within. We begin to listen and our listening is transformed into prayer.
To again quote Pope Francis,
God needs us to look deep within ourselves and reflect. God wants our hearts.
I would like to suggest that while we may well choose to continue the traditional practices associated with Lent, we also embrace the notion of mindfulness or intentionality, and give ourselves to the rhythm of this season. Please find below a resource called 'The Invitation' that you can use to help you reflect in this Season of Lent.
Annie Bond rsj