August 7, 2018
Bold, daring, resilient, resourceful, courageous, faith-filled and friend to all…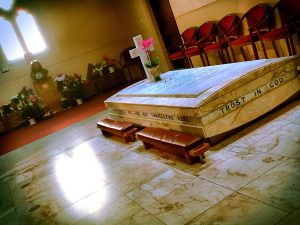 These are just some of the characteristics that come to mind when reflecting on Mary MacKillop's life and legacy. In this Year of Youth, her Feast Day is a poignant time to contemplate and be energised by the witness of Mary in her youth.
During her early years Mary knew the struggle of poverty and of displacement particularly when the MacKillops were without a family home and she had to stay with relatives. Due to the frequent absences of her father, Alexander, much responsibility was put onto Mary from a younger age. As the eldest in her family Mary helped her mother Flora in rearing her seven younger siblings. They had a close relationship and it was Flora who imbued in Mary a reliance on God's providence.
Alexander having studied in the seminary for six years no doubt also nurtured Mary's love of her faith as well as her passion for learning. Mary's parents, each in their own way, enabled Mary to recognise what was important in life – trust in God's providence and empowerment that came through education.
As a teenager and until her early 20s Mary was breadwinner of the family, fulfilling various roles as governess, as clerk and finally teaching in a school in Portland, Victoria before being invited by Fr Julian to help establish a school and religious order in Penola, SA. The vision of Mary and Julian was for a religious order that was in touch with the realities of its day, and this was not without its challenges. In their daring they had a radical trust in God's providence which often at times came with a great price.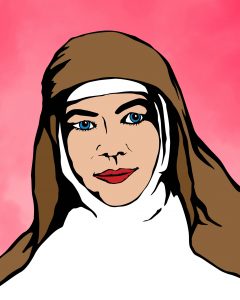 At 29 years of age, Mary was excommunicated by Bishop Sheil and it was her response during this time that gives a clear testament to her character. Not one to make judgements of others she patiently relied on God's providence to see her through it all. Her endurance paid off when her excommunication was lifted five months later when Bishop Sheil was upon his death bed. Ever the resourceful person Mary soon travelled to Rome to ensure the Rule of the Congregation had Papal approval. While over in Europe she invited young women from Ireland to return to Australia and join the Sisters of Saint Joseph.
Mary encountered various obstacles and hurdles throughout her life, but she didn't dwell on them. So what does Mary's youthful legacy encourage us to do today? Rise above the challenges; make friends with people from all walks of life; stay connected with others; pursue what you're passionate about; never give up; remember you can't always do it on your own; trust in God and remember to:
Seek first the poorest and most neglected of God's vineyard.
Anne-Marie Gallagher rsj