July 24, 2018
In August 2015, I was planning a one-year fellowship through four countries, focusing on women's religious communities and faith-based work.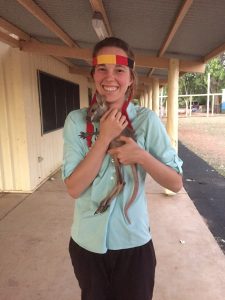 I knew I wanted to spend time with a Catholic order in Australia, but as an American university student in upstate New York, how could I even begin to narrow that down? Luckily, a friend directed me to Saint Mary MacKillop, and thus to the Sisters of Saint Joseph. One of the first things I learned about Saint Mary MacKillop was that she lived by the words, "Never see a need without doing something about it." Her dedication to serving the poor and marginalised could not be shaken even by excommunication. Her courage in living out her faith is the foundation the Josephites build on, and the legacy that carried me to the Kimberley.
It seemed possible role models were all around me, and all the Josephites I met had something to teach me, some bits of wisdom and inspiration to share. I'm convinced that anywhere I went with the Sisters of Saint Joseph, I would have been with good people, dedicated to addressing need and lessening suffering in all its forms. But there is nowhere I would rather have been than Halls Creek, WA, with Sr Alma Cabassi. I quickly learned that living by the "Never see a need without doing something about it" philosophy means the work often spills beyond the hours you plan on. You can set boundaries, such as asking people to come to the office for food vouchers on Monday, rather than coming to the house on Sunday. But if it's Sunday, and someone is at your door hungry, chances are you're not turning them away.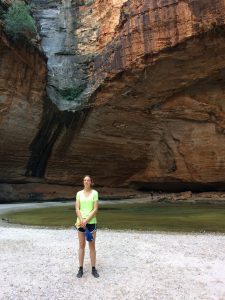 This is not to say Sr Alma is a pushover, because she isn't. She is as self-aware, self-possessed, and firmly grounded in her faith as anyone I know. It seemed to me that Sr Alma was known and trusted by everyone in the community, everyone who had ever come in contact with her. She wouldn't always do what someone wanted, but you always knew she would see you as a person, hear you out as an equal, and treat you with dignity.
When I first arrived, I wondered how Sr Alma could bear it, working to address hurts that will not be healed in a conversation, or a year, or a generation. When the work weighed heavy, she looked to the earth. A hill nearby offered a quiet haven of contemplation and prayer, and a 360° view of the Kimberley sunset. Sr Alma would notice immediately if a different bird was outside the verandah at breakfast. In much the same way, she noticed the smallest changes and growth in the people around her and in herself. It seemed even the tiniest steps and bits of learning became a chance to refresh faith, remind herself of the importance of the work…
Continue reading 'The Stranger Who Was Welcomed' (PDF)
Gaela Dennison-Leonard
View photos below from Gaela's time in the Kimberley…