June 28, 2010
Peru Projects get a Boost
A small but absolutely dedicated group of volunteers – Peru Commission Ambassadors each year org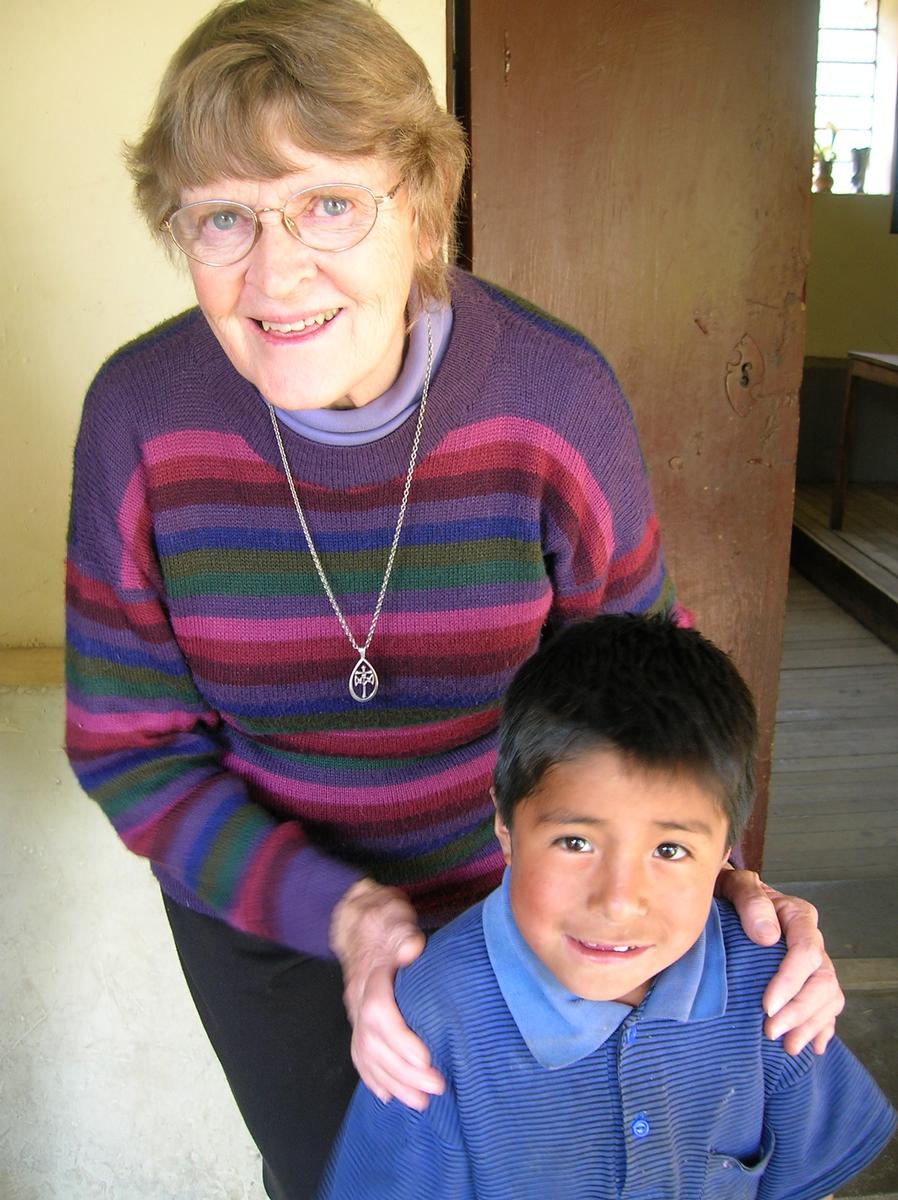 anise a fundraiser to support the Development Projects in Peru of Mary MacKillop International. This years' fundrasier was held on Saturday June 26 at the Uruguayan Social & Sporting Club at Hinchinbrook. The manager of the club and all staff warmly welcomed the Peru Commission and the funds raised were assisted by the Uruguayan community who gathered at the club to watch the match between Uruguay and Korea Rupublic.
Sr Angela Carroll (pictured here) who has been in Peru for twenty-six years shared about the project work being carried out in different areas of Peru.
The evening was a fabulous opportunity for people to catch up, share wonderful Latin American food, dance and wait in anticipation to see who was to win the major raffle prize of a TV which was won by Christine Lewis (pictured below) with the winning ticket No. 1478. Carmela Manning won the 2nd prize – ticket No. 1192 and Nancy Paredes with 3rd prize – ticket No. 619.
The organising group of Sr Susan Ward, Maria and Reuben Ortiz and Hirma Hofierka are to be sincerely thanked and congratulated on a very successful evening. Sincere thanks go to everyone who helped in any way – donating prizes and wrapping them, collecting money at the door, selling tickets etc.
The Sisters and people in Peru are most grateful for the onoing support of people in Australia and other places