March 7, 2019
We can make a difference.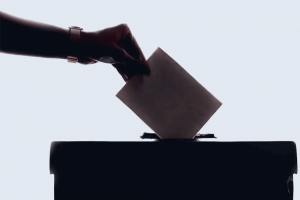 Yesterday (5 March) I listened to Tim Costello reflecting on the life and witness of Gandhi, and his belief that each of us has the power to make a difference and has the moral duty to do so. This is the theme of this year's NetAct Kit. NetAct is a Project of Catholic Social Justice, Welfare and Educational Agencies.
As we face both the State and Federal Elections, I'm inspired and challenged by Gandhi's call to truth, courage, non-violence and love, as well as by his warnings against politicians who spike our fears. His reflections on Christianity continue to haunt me:
If all Christians acted like Christ, the whole world would be Christian.
The NetAct Election Kit encourages us as Christians to ask three questions as we prepare to vote.
Who are the people about whom Jesus would be most concerned at this time?
How do we show respect and care for our planet earth and for the whole of creation?
Which Candidates/Parties would be most likely to work for structures and policies which support these values and a more sustainable way of living on the earth?
Lots for us to reflect on as we face, not only the freedoms and opportunities given to us in our political systems, but also the fear-mongering and enticements with which it can be burdened.
2019 NetAct NSW State Election Kit March
Jan Barnett rsj
Josephite Justice Network | NetAct
Image Person Dropping Paper On Box obtained from Pexels. Used with permission.