June 5, 2018
Geography and Social Studies teacher, Matt Harrison shares how being in nature opens him to wonder and meaning for his life.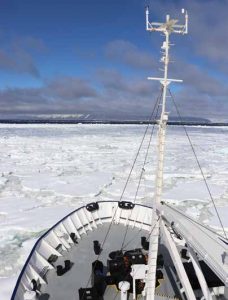 While we all have varying degrees of spiritual awareness, I believe that it is a challenge to make it a priority in our daily lives.
Spirituality is something I have always had some awareness of but haven't always considered deeply. Despite the fact that it seems elusive, it has a feeling of connection which is intangible but undeniable.
For me, this feeling of spiritual connection is most profound during moments of solitude in the natural environment. Sitting on a surfboard waiting for a wave, hearing the call of the ruru as the stars shine brightly,
watching the sun burn low as it sets in the west over the Tasman Sea. On such occasions a sense of spirit is ignited within my soul.
This feeling is only surpassed when it is shared with someone — someone with a kindred spirit. At such times this feeling is amplified as my heart and soul feel full and my spirit burns infinitely bright.
At times it feels that the spirit of the universe conspires to give a sign of clarity, of reassurance or direction. I have always had faith in these signs in my journey through life. They have enabled me to meet good people, make good friends and arrive at awe-inspiring places.
Continue reading 'Touching the Untouched' below…
Matt Harrison, 31, is a geography and social studies teacher at Orewa College. "The outdoors is my place of worship and I love getting out to surf or into the bush."
Photos by Matt Harrison ©