February 16, 2010
The Eco Education ministry has twenty resource titles in the 'Eco Connections' series currently available for use with children, youth or adults.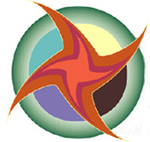 The collection is set to grow with other titles in production. The resources include multi media kits with manuals for leaders, blackline masters, PowerPoint Presentations, several DVDs and a set of illustrated books to support the materials for children.
The Eco Education ministry has the task of writing, publishing and distributing educational materials which connect ecology, theology, Catholic social teaching and spirituality. The ministry aims to help Christians, in particular, to become more conscious of their connection with their environment in reality and in their faith life as well as viewing environmental issues from a perspective of justice.
Mary-Ann Casanova rsj from the Eco Education ministry claims to have 'the best office in Queensland' if not the Josephite Congregation. The Eco Office is located at The Haven, in central Queensland and overlooks a sandy semi-private beach and has uninterrupted views of Great Keppel Island and other smaller islands of the Keppel Group.
The Eco Education ministry is one way in which the Sisters of Saint Joseph in the Queensland Province are actively responding to the environmental crisis the planet is experiencing. The Eco Education ministry is one of thirteen ministries which comprise MacKillop Community Services Queensland Limited.
Sister Mary-Ann will run several intensive in-service programmes on the Eco Connections materials during 2010. Venues for the in-services include the Tenison Woods Education Centre, Lochinvar NSW (March 26-28) and The Haven, Emu Park Qld (June 7-10).