June 28, 2018
In the latest edition of Tui Motu magazine, a group of young adults were asked to write about what they value most from their education in Catholic Schools, at this time in their lives.
Esther Robinson is working as a Ministerial Advisor in Parliament. She went to Catholic primary and secondary schools in Gisborne and has an MPols.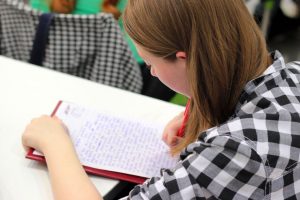 During my schooling I wasn't particularly aware that my education was specifically Catholic as I didn't know any different. Although Religious Education was a significant part of the curriculum I was taught, I didn't view the subject as any different from my other mainstream subjects – it was just what we did. It wasn't until I reached university that I realised the depth and breadth my Catholic education provided me. For instance, I had an awareness of a variety of religions, not just Catholicism. I had an appreciation for basic philosophical questions. I understood symbolism in art and culture. I could analyse religious conflict in an informed way due to a basic understanding of historical and biblical context.
However, what I value most from my Catholic education, something that I perhaps didn't appreciate at school, is the value of social justice. Viewing political, social and economic issues through the lens of the social justice principles I was taught at my Catholic school followed me through my tertiary education and into my career path. Albert Einstein talks about education as being something that remains after one had forgotten what one has learnt in school. In this sense, I may not be able to quote scripture or remember every Station of the Cross, but my Catholic education, specifically social justice principles, have remained embedded in my moral compass and this I highly value.
Read the four remaining responses from the group of young adults in the link provided below…
Young Adults Valuing Catholic Education: Tui Motu Issue 228, July 2018
Image obtained from Pexels. Used with permission.