December 7, 2018
Youth and young adults from New Zealand explain why they're involved with Vinnies (Society of St Vincent de Paul) this Christmas.
Firstly hear from Gene, a Youthworker and AU (Auckland University) Graduate:
---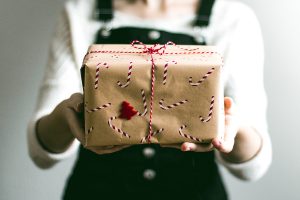 Over Christmas I will be volunteering at Mt Eden Prison with the Vinnies team to assist in the running of Sunday liturgies. Over the last year through this mahi and face-to-face encounters I feel I have changed for the better. It used to be about "what" I was visiting, now it has become more about "who" I am visiting. They are people first and foremost, and the more I chose to connect with this realisation the more I grew. How we related to one another gave me insight into who I was as a person. I had a lot to learn and I am grateful for how this place has gifted me. With questions about where I have come from and who I am called to be, our paths became intertwined through the sharing of narrative.
I've found there's much to be gained from a simple conversation — it makes the difference between a bad day and one filled with meaning. Connection thus elevates yet grounds me, raising my awareness of self while keeping me rooted in the realities faced by those who are incarcerated.
---
View all the responses from the New Zealand Youth and Young Adults here [1] (PDF)