August 5, 2018
I have been on the Emmaus* journey for seventeen months.
During that time I met up with my Josephite mentor, Sr Christina Neunzerling regularly. Through all the experiences of journeying, she consistently asked me:
Virginia, is it life-giving? What gives you life?
These questions have been further highlighted as I undertook a Clinical Pastoral Education Course at St Vincent's Hospital during the first five months of the year.
Who am I?
What do I desire?
What are my motivations?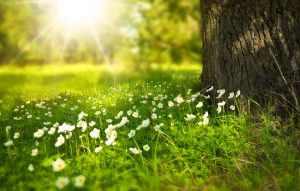 As I continued to ask these questions I became aware of the precious gift of my life, exactly as it is. I felt an immense gratitude. My senses, my ability to walk and talk and laugh and sing! What amazing gifts! I am part of this incredible communion where I belong, where we all belong, where everybody and everything belongs.  Everything has meaning.  A new awareness of simple things emerged. A new awareness of beauty and nature especially in relation to the sea and birds! I rediscovered things I once loved and let go, for example, the opera singer Maria Callas. I thought she was great when I was growing up. I remember reading an article about her. It suggested that if you lined up a group of sopranos, she may not be technically the most perfect, but if there was a high note to be hit, she would have a crack at it with full gusto. I loved her bravado.
I had two clinical placements attached to CPE. One on a ward at the hospital and one at Matthew Talbot Hostel for men experiencing homelessness. Three major learnings for me were:  Be present, be yourself and say what you mean. These things were reiterated by my CPE Supervisor. The men at MTH were great teachers. Through suffering they have had so much stripped away and it leaves many with a quality of directness that sees through any sort of duplicity. I also valued working with men and women who volunteer there. It was exciting working with people with common Gospel values each doing their bit to bring about justice and healing.
Another experience of pastoral care was at Mary MacKillop Place (MMP) on a Thursday morning. This was very different to the cut and thrust of hospital wards and MTH yet still with a relational focus for people in need of a caring presence. While at MMP I reflected on the weight of tradition. For so many sisters, MMP has a rich and valuable lived history. Josephites like me and more recent travellers on the Emmaus journey, do not share that experience.
We've become part of the Josephite story at another time. Both experiences have meaning.
I reflected theologically on religious life and change and what is evolving as we live through times of transition. Similar to my own personal questions, I asked myself about the Congregation:
What is life-giving? What brings us life? Does tradition keep us in a groove, limiting our movement, or is it a catalyst for new life?
Virginia McGrath
*The Emmaus Journey is a period of time undertaken by a woman in preparation for her Profession as a vowed member of the Sisters of Saint Joseph of the Sacred Heart.
Free Image used with permission.