October 10, 2017
Father Julian Woods and Mary had agreed to be very honest with each other.  Their friendship was such that they could share truthfully.  Here, Mary, who knows herself and Julian well, remonstrates with him:
If you would only consider the feelings of others a little more and not act quite so hastily in some things. Sometimes, without meaning it, you slight others and cause them much bitterness and pain. (1869)

We can all be Julians in our over-busy lives!  We all know how easy it is at times to slight others without meaning to, and cause pain even to those closest to us.
Mary urges us elsewhere:
Do not say in heat what you may bitterly regret later  (1883)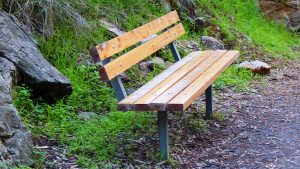 Mary's advice is to slow down, look within, and be open to what is happening.
Then it's more likely that we'll respond appropriately.
Julian needed a gentle reminder at that point.
Today, Mary, his friend and ours, reminds us that …
God loves all and wants us to make allowances. (1891)

My grace is sufficient for you,
for my power is made perfect in weakness
(2 Corinithians 12:9)
2017 – Little Brown Book pp112-3 October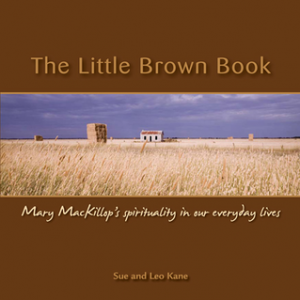 This extract (pp112-113) from The Little Brown Book has been used with the kind permission of the authors, Sue and Leo Kane.
The Little Brown Book can be purchased from Mary MacKillop / Josephite Centres across Australia (home page) and Pauline Books and Media