February 2, 2021
Each year the Church sets aside 2 February, the feast of the Presentation of the Lord, as a day dedicated to the celebration of consecrated life.
The choice of this day for the commemoration is deliberate as the feast celebrates both waiting in hope and the encounter with Jesus.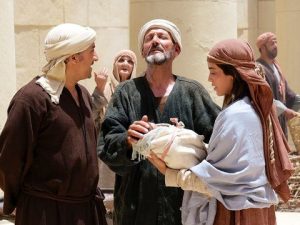 On this day, Jesus was brought to the Temple where Mary and Joseph were met by Anna and Simeon, who had spent their lifetime in prayer and fasting, waiting and longing for a Messiah. For these faith-filled elders, this encounter was the fulfillment of God's long-awaited promise. Luke tells us that Simeon took Jesus into his arms and broke into joyful praise, while Anna not only breaks into praise but begins to "speak about the child to all who were looking for the redemption of Jerusalem." (Lk 2:38)
The consecrated life is one that mirrors this response as those who have encountered the Christ in their own lives seek to give witness to that encounter through lives of prayer and service.
At this time when the world is confronted by the challenges, uncertainty and anxiety caused by the pandemic, Pope Francis reminds us to look to Simeon and Anna who saw salvation because they were expecting it (cf. v. 25). They … were waiting, full of hope. They were looking for the light and then saw the light of the nations (cf. v. 32).
The gaze of consecrated men and women can only be one of hope. … let us look to the Gospel and see Simeon and Anna: they were elderly, alone, yet they had not lost hope, because they remained in communion with the Lord. Anna "did not depart from the temple, worshiping with fasting and prayer night and day" (v. 37).  Here is the secret: never to alienate oneself from the Lord, who is the source of hope. We become blind if we do not look to the Lord every day, if we do not adore.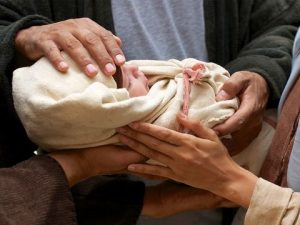 Simeon and Anna encountered a newborn child and encountered the birth of the "new" for the world. We have seen many images of Francis meeting with the poor, the isolated, people of the edge. Through these encounters and in his words to consecrated women and men, Francis calls all religious to find new ways of accompanying, transforming and bringing life to our world.
We need to have a gaze that seeks out our neighbour, that brings those who are far-off closer. Men and women religious, who live to imitate Jesus, are called to bring their own gaze into the world, a gaze of compassion, a gaze that goes in search of those far-off; a gaze that does not condemn, but encourages, frees, consoles; a gaze of compassion.
As we celebrate the XXIV World Day for Consecrated Life, let us with Pope Francis thank God for the gift of the consecrated life and ask God to awaken in all consecrated women and men, a new way of looking, one that knows how to see God's promises fulfilled each day in each and every encounter with our neighbours that they might bring new life and hope to our world.
Mary Ellen O'Donoghue rsj
Images: Simeon and Anna thank God for sending Jesus obtained from FreeBibleImages. © LUMO project.