August 19, 2019
It can be said that it is an innately human quality to want to help others, to be compassionate and to alleviate the pain or suffering of those in need.
Whether this compassion is manifested in small random acts of kindness or becomes apparent on a much larger scale, humans generally want to help others. I really believe that it is one of our driving forces, and that this is something to be celebrated. As Mary MacKillop once said:
Find happiness in making others happy (1899)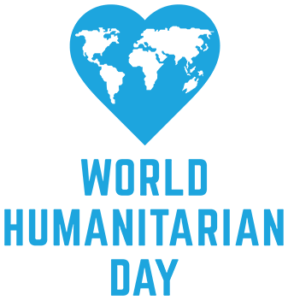 As World Humanitarian Day draws upon us, it is a perfect time to reflect on such compassion, to give thought to those who have bravely sacrificed so much to help those desperately in need, to those who have come together to fight battles that were not their own and, more often than not,  come to the aid of complete strangers. It is through these selfless acts of bravery and kindness that people within conflict zones and disaster areas are able to survive their hardships. Women, children and men alike are helped by aid workers who make it their sole mission to provide life-saving support and assistance. Humanitarian workers effectively put themselves in harm's way, often entering into war torn areas or regions devastated by natural disasters. Essentially their key goal is to restore human dignity. Truly they are real life heroes, and this is awe-inspiring.
World Humanitarian Day was established by the United Nations in 2009 and has been celebrated on 19 August every year since. It recognizes the wonderful work done by foreign aid and medical workers, and honours those who have lost their lives in their humanitarian work. It also stresses the importance of international cooperation on humanitarian issues and that the world should work together for the greater good.
This World Humanitarian Day, perhaps we could all focus on this theme of compassion, with an emphasis on trying to incorporate it into our daily lives. You do not need to enter a conflict zone in order to be a humanitarian. A humanitarian is someone who is concerned with or seeks to promote human rights, essentially someone who cares for the dignity of others. We can all be humanitarians and make a difference by simply helping those around us in times of need and putting others before ourselves. Perhaps we could volunteer our time at a homeless shelter or hospital. We could give our seat on the bus to someone who needs it more or we could simply smile at a stranger on the street. The possibilities of kindness are endless.
If you would like to put your kindness into action, you can visit the Mary MacKillop Today website or call (02) 8912 2777.