September 23, 2022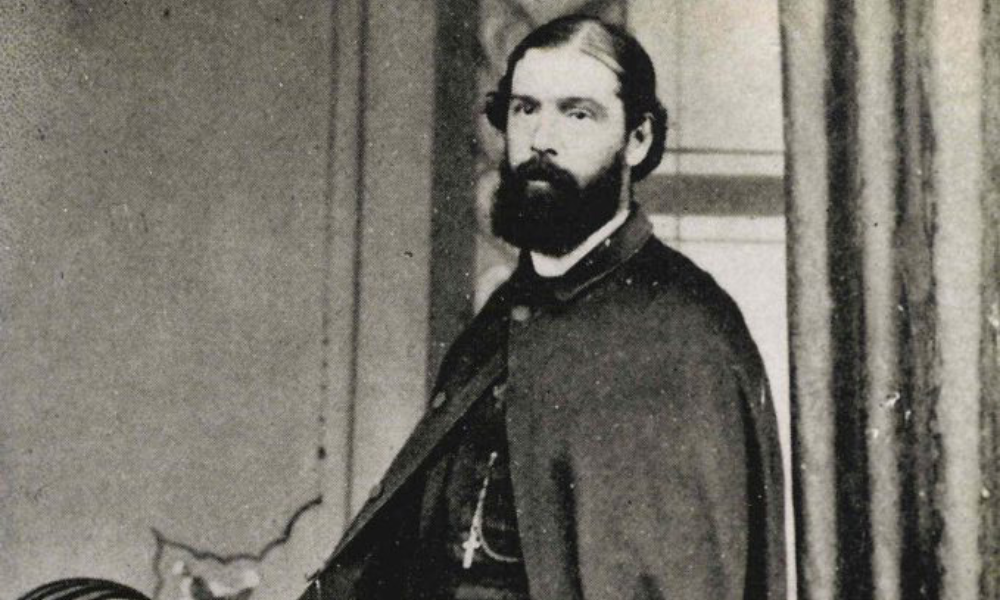 This death anniversary (7 October) of Father Founder, Julian Tenison Woods, comes at a time of worldwide concern for our environment and all people, especially the most impoverished. ln this crisis we look to Father Woods, a natural scientist ahead of his time in recognising the interconnection of all creatures.
His scientific peers wrote after his death of his attainments, energy and thoroughness. They also invariably wrote of him, the man, and his way of relating to others.
Ralph Tate, Elder Professor of Natural Science at the University of Adelaide, President of the Royal Society, Adelaide said:
Not only was he one of the foremost Australasian naturalists, but to many of us he was a personal friend, a delightful companion and a skilled adviser.
[1]
William John Stephens, Professor of Natural History, University of Sydney, President of the Linnean Society said:
[He was] admirable for his union of patience and energy and everywhere beloved for the unaffected simplicity, courtesy and kindness which so remarkably characterised his intercourse with others.
[2]
Archibald Liversidge, Professor of Chemistry, University of Sydney President Royal Society, NSW, said:
He was characterised by great simplicity, courtesy and kindness of manner, a quiet, cheerful, pleasant voice and ready kindly smile.
[3]
What was the heart of this man, Father Woods, beset with illness all his life, dying at the aged of 56 years, yet attaining so much and living with courtesy and kindness?
Father Woods valued all creatures, gifts of a Loving Creator. With skill and care, he observed and documented environmental features wherever he went. As Mary MacKillop wrote, he was a lover of nature. But the creatures for his deepest concern were the poor children of the Australian bush. They had no sense of Christian identity, no Christian faith and no one to teach them. Father Woods referred to this 'spiritual destitution' in the Australian bush. It burned in him, calling him to respond, to rise to the situation.
Rise to the situation he did with the same energy that the scientists remarked. With Mary MacKillop and her accepting his invitation to be in a new religious order, the way forward was opened. The Sisters of Saint Joseph he founded with Mary were an unstoppable force. At the heart of Father Woods was the fire of the Gospel.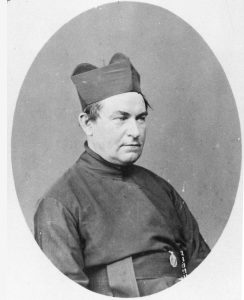 This anniversary of Father Woods comes near the 150th anniversary of the death of perhaps his dearest priest-friend, his kindred spirit (Mary MacKillop's term), Father Johann Hinteroecker. The Austrian scholar, eminent botanist and dedicated priest publicly supported Father Woods and the Sisters of Saint Joseph amid growing hostility to the Sisters.
In August 1872 both priests were called to give missions, Father Woods, first to the Maitland diocese, Father Hinteroecker to Tasmania. Father Hinteroecker died in Tasmania from pneumonia on 6 October 1872. He was 52 years old. On 10 October, word reached Father Woods while preaching in Branxton (near Lochinvar). He wrote to Mary of his sorrow and loneliness and accepting 'the sweet will of God'.
Father Woods persevered, preaching missions, one after the other, and resuming his science, for which there was no time in Adelaide. He burnt himself out in his care for the earth and his care for the poor. His anniversary calls us to the same dedication.
Jan Tranter rsj
Sisters of Saint Joseph Lochinvar
Footnotes:
[1] Transactions of the Royal Society of South Australia, 1890. Annual Report. [online] 13, p.253.
[2] Proceedings of the Linnean Society of New South Wales, 1890. Address of William John Stephens, Professor of Natural History, University of Sydney, President of the Linnean Society, Annual General Meeting, 29 January 1890. [online] 4, p. 1301.
[3] Liversidge, A., 1890. Anniversary Address. Journal and proceedings of the Royal Society of New South Wales, [online] 24, p.1.
References obtained from the Biodiversity Heritage Library.