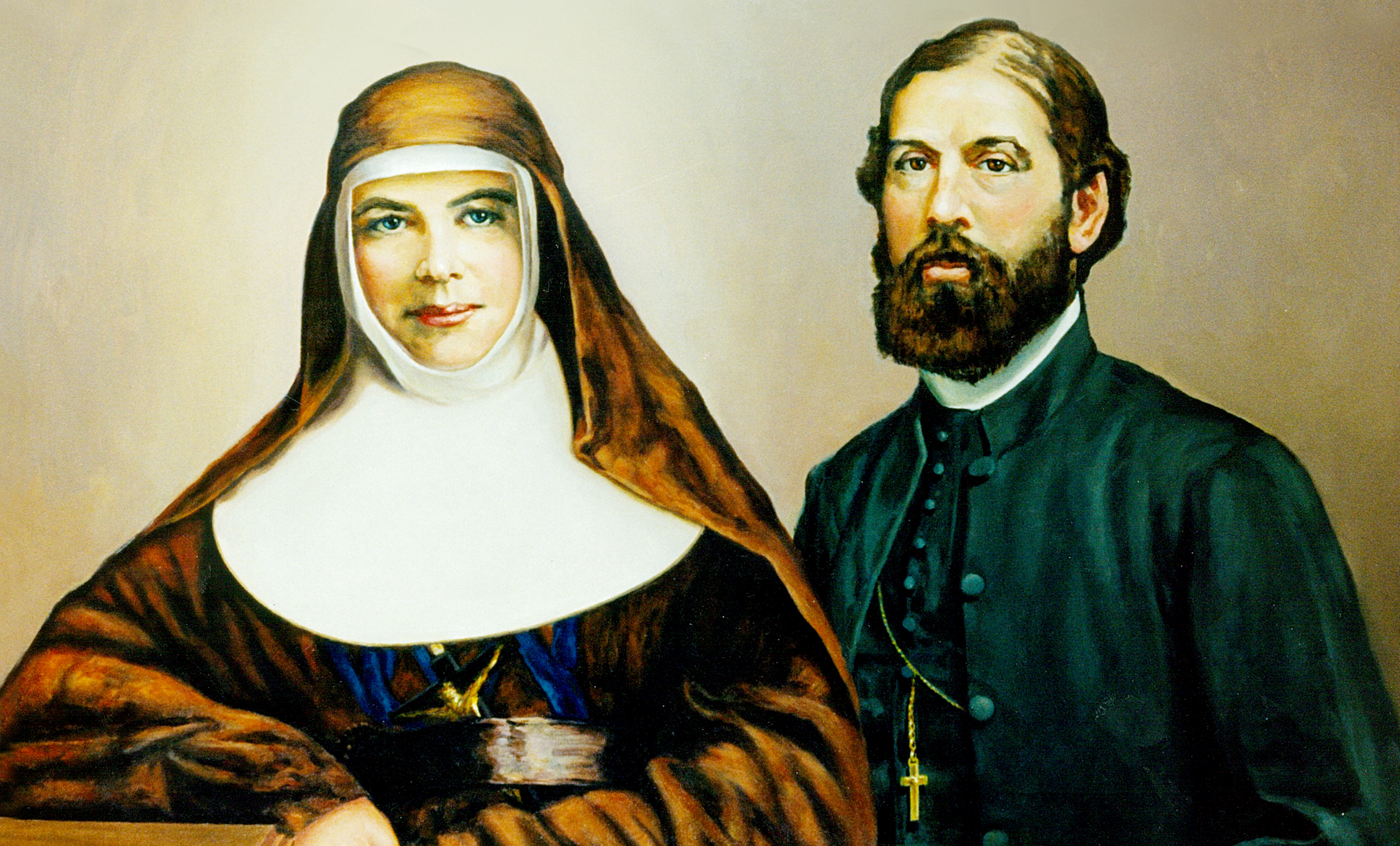 Mary Helen MacKillop (1842-1909), was born on 15 January 1842 in Fitzroy, Melbourne, the eldest of eight children of Alexander MacKillop and his wife Flora, née McDonald. At the age of 24 she dedicated her life to God as a religious sister and took on the name "Mary of the Cross." She died in North Sydney on 8 August 1909 and was canonised as a Saint on 17 October 2010 by Pope Benedict XVI.
Julian Edmund Tenison Woods (1832-1889), was born on 15 November 1832 in Southwark, England, the fifth surviving child of James Dominick Woods and Henrietta Maria St Eloy Tenison. He arrived in Tasmania in 1855, aged 23, was ordained two years later and appointed parish priest of Penola in rural South Australia. Julian shared Mary's commitment to education for the poor. A gifted missionary priest, scientist, writer, musician and popular lecturer, Father Woods died in Sydney on 7 October 1889.
Father Woods met Mary in 1861 and in 1866 they opened a school in a disused stable in Penola, South Australia. Together they co-founded the Australian religious order: the Sisters of Saint Joseph of the Sacred Heart.
Please note permission is required for use of ALL images and text in the Sisters of Saint Joseph website.