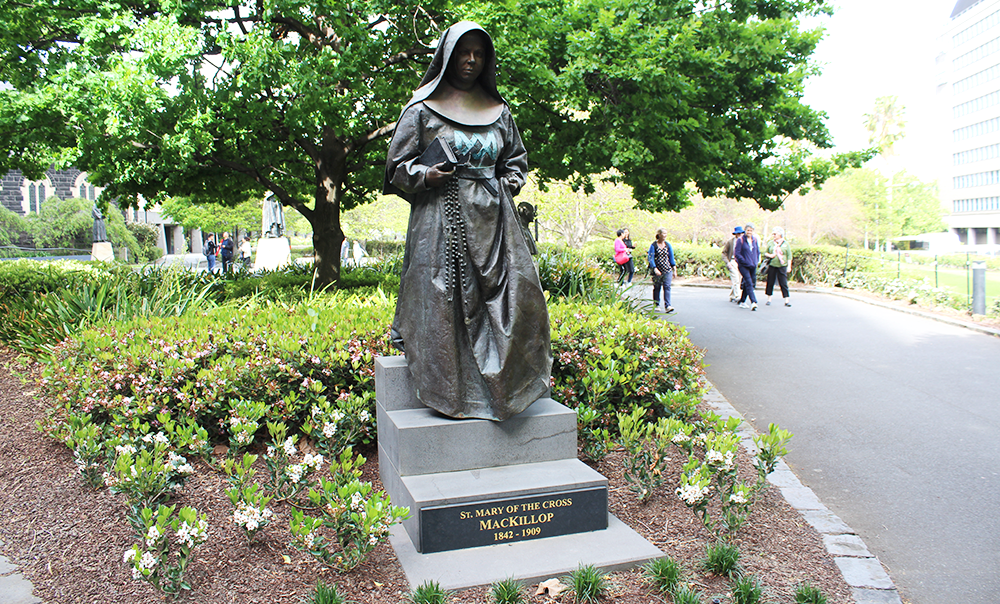 The notion of going on a pilgrimage and being a pilgrim is a very ancient one that belongs to the spiritual tradition of all great faiths.
Places of pilgrimage beckon people to touch and get caught up in the atmosphere and spiritual realities that belong to their origins. However, it is not only the site that takes people deep into the heart of their faith but the journey itself.
A pilgrimage is a very personal experience but it is usually a journey with others: seeking, listening, reflecting and seeing the hand of God at work in our own lives.
It is an experience that can be transforming if it is allowed to be about being present to the moment rather than just being an opportunity to take photos and see as much as possible in the time available. Pilgrimage can be a journey of the heart, open to encountering the presence of God within ourselves, creation and others.
For details about national and local pilgrimage experiences offered in the spirit of Mary MacKillop please refer to the offerings below:
Australian National Pilgrimage
The National Pilgrimage, 'In the footsteps of Saint Mary MacKillop', goes to many places associated with Mary MacKillop's life and ministry.
This is a unique opportunity for participants to absorb some of the aspects of her life and appreciate her role as our Australian Saint.
For further information regarding this pilgrimage, please contact Sr Annie Bond, Mary MacKillop Place on (02) 8912 4818.
Due to COVID-19 and building project at Mary MacKilllop Place, the Australian National Pilgrimage will not take place in 2021.
Local Pilgrimages
Local pilgrimages are organised from the various Mary MacKillop and Sisters of Saint Joseph centres in each Region.
Information about local pilgrimages can be found by contacting the listed Spirituality and Heritage Centre and Administration Centre in each state.
Self-Guided Pilgrimages
Self-guided pilgrimages are a chance to reflect and pray at one's own pace. Resources will be added to this page as they become available
The Brisbane self-guided pilgrimage is designed as a walk through the streets of Brisbane where Mary would have walked following her arrival in Queensland in December 1869. It can be completed in a day by an experienced walker, but more time is recommended to allow for comfortable prayer and reflection