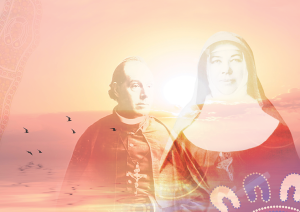 The aim of the Formation aspect of Induction of new Board Directors is critical to ensuring they are well equipped to positively contribute.
The aim of Induction is for all Board Directors to:
understand the Mission of the Board and its context as a Work of the Sisters of Saint Joseph
be aware of the responsibilities under Canon Law
feel comfortable in contributing to Board discussions from the very first Board meeting.
---
Induction Program
You are invited to explore the resources on this website, to participate in Formation opportunities offered to you and to your Board, to identify your own response to stewardship and leadership within the Josephite context. The Induction Program may be provided both by the Sisters of Saint Joseph and the organisation on whose Board you sit.
---
Additional Resources
Sisters of Saint Joseph Board Formation Policy 2023
Definitions
Canon Law – is a set of ordinances and regulations made by church authorities for the government of a Christian organisation or church and its members. It is the internal law, or operational policy, governing the Catholic Church.
Canonical – relating to things of the Church guided by a set of rules/standards known as Canon Law.
Catholic Social Teaching – a body of principles concerned with the centrality of human dignity derived from the official teaching of the Catholic Church.
Charism – the spirit or gift of God given to a person or group of people which expresses a particular aspect of Gospel living.
Congregation – is defined as a group of people assembled for religious worship and is also used to describe the vowed members of a religious institute e.g. The Sisters of Saint Joseph.
Formation – an intentional, dynamic, collaborative process that is developmental, reflective, active and ongoing.
Ministry – activities undertaken as an expression of a commitment to God and to Jesus' Gospel way of life, e.g., social welfare, education, work with refugees etc.
Mission – the vocational calling to go into the world and spread God's love, by living the gospel in new ways, responding to God's desire for all people and all creation.
General Chapter – the highest authority of the Congregation which currently meets every 6 years.
Spirituality – a combination of beliefs, values, virtues and relationships that animate us, integrate our lives and draw us into God.