October 5, 2023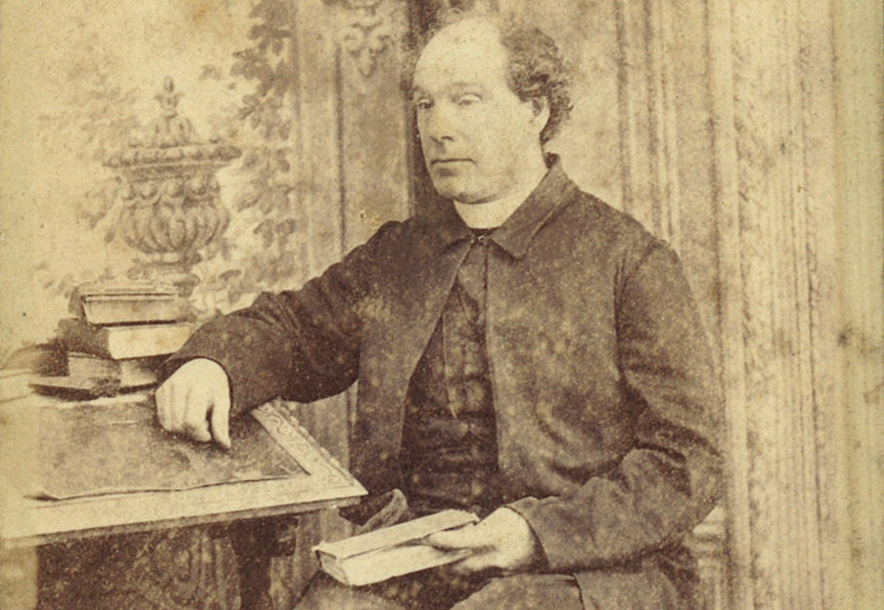 On 7 October, the Sisters of Saint Joseph celebrate the life of Julian Tenison Woods, our Father Founder.  Mary MacKillop wrote to the Sisters on the occasion of his death:
I ask you, my dearest Sisters, one and all – those who knew him personally and those who have only heard of him – to remember that he dearly loved the Institute and that he wished to see the Sisters humble and full of charity towards each other.

Julian and Creation
As we finish the end of the Seasons of Creation, we give thanks for Julian's love of creation of which he so often wrote:
Every rock, every leaf, every insect has something beautiful, nay wonderful to tell … The flowers will unveil the hidden secrets of their beauty; the stoned reveal their crystalline structure, and the tiniest insect display wonder of mechanism … All new, all varied, all instructive, and all tending to raise the mind to higher and nobler conceptions of what creation does to declare the glory of its author.

His concern for the future of the Tasmanian forests shows us that like him, we need to take responsibility for the future of our common home Earth.
Julian's Insights regarding Aboriginal and Torres Strait Peoples
As we approach the Referendum on the Voice here in Australia on 14 October, we recall Julian Tenison Woods' commitment to addressing the injustices faced by Aboriginal and Torres Strait Islander peoples. On 30 October 1880, he used his journalism skills to write to The Sydney Morning Herald an extensive piece on the plight of Aboriginal and Torres Strait Islander Peoples. One of the things he wrote about was the children left bereft after a raid in the bush.
It is noted that he used his medical skills to help those in need. One such recorded story is that of supporting a "poor emaciated native in the last stages of disease, dirt and starvation" by hiring a slab hut near his Presbytery where he could provide care and support for this man. Julian was deeply distressed at his death. (Julian to Father Symth, 24.5.1866).
The Sisters of Saint Joseph have a long tradition of walking alongside and ministering among First Nations People. How might Julian Tension Wood's insights and wisdom guide us as we approach this referendum? Are we willing to accept the invitation of our Aboriginal and Torres Strait Islander Peoples in the Uluru Statement from the Heart: We invite you to walk with us in a movement of the Australian people for a better future.
Julian used his voice to advocate for the rights of Aboriginal and Torres Strait Islander peoples. The Sisters of Saint Joseph committed themselves to 'stand with Aboriginal and Torres Strait Islander Nations 'through support of the Uluru Statement from the Heart. I am a 'Yes' for Voice and Recognition. Will you use your voice to change history?
On this anniversary of Julian Tenison Woods' death, let us pray that good will and hope prevail as we face these two urgent issues of our time. May Julian's wisdom guide us.
Sr Monica Cavanagh
Congregational Leader