February 8, 2023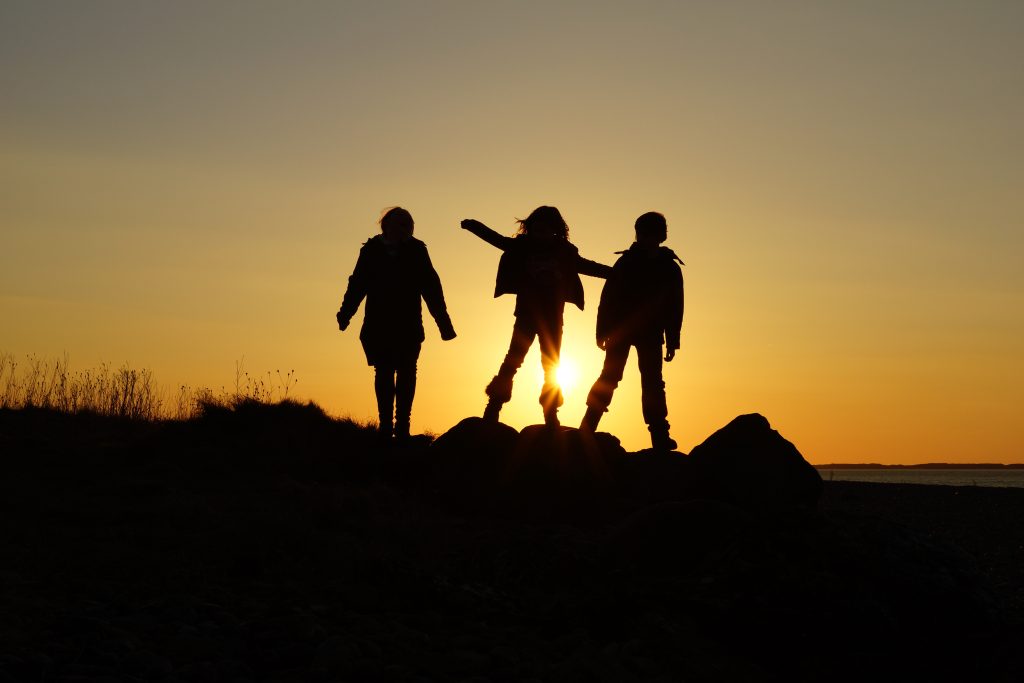 Recently, my brain has lit up like a lightbulb through counselling study, and the latest New Zealand Catholic Bishops Conference (NZCBC) and National Centre for Religious Studies (NCRS) documents. It has been fascinating to define sexuality, and it's led me to reflect…
How does it link with Christianity and Saint Mary MacKillop?
Why is understanding sexuality important?
Sexuality includes many factors; biological sex, gender identity, gender roles/behaviour, sexual orientation, pleasure, intimacy and reproduction. It's influenced by integrating biology, psychology, culture, politics/laws, history, religion and spirituality. And it's then lived out in life through our thoughts, feelings, desires, beliefs, attitudes, values, relationships, and culture. Sexuality changes from conception to last breath, it's like a unique gift that keeps giving/evolving within each of us, absolutely central to everyone's personhood.[1]
The Bible too is full of evolving humans – biblical light showcases all creation as beloved, we're imago Dei (Genesis 1:27), created from love (God) for love, all infinitely super-glued with an inseparable everlasting covenant (Genesis 0:13, Luke 22:20).
Divine "creatio continua" [2] is always evolving, doing new things. Jesus shows new non-judgment (Matthew 7), and the New Testament embraces new gender roles for women (Luke 8:1-3, 10:38-42, Galatians 3:28). The Bible is like a torchlight I use to metaphorically interpret our times – viewing everyone's truthful inner sense and expression of sexuality today with new reverence and joy (Psalm 95, 3 John 1). "Let us really love one another" (Mary MacKillop 1890).
Saint Mary MacKillop's trust in our providential good God always astounds me – "Are not God's ways wonderful?" (Mary MacKillop 1873). Embracing sexuality truth with awe and wonder honours the Word, and Saint Mary's legacy of inclusion and empowerment. Sadly, the LGBTQIA+ community has been the subject of much negative judgement. I now try to live out Mary's legacy by being curiously inclusive of everyone's truthful sexuality (even though I may not always understand it). This helps all to be seen, welcomed, and dignified—unwrapping gifts from our good creatio continua together. "God is so great and so good" (Mary MacKillop 1889).
Being seen/known is important for the health and well-being of all ages (especially our young). But, I've seen challenges, wanting to love/live truth, and also holding memories of past sexuality expectations, laws, doctrine, shame, and/or fear. If I judge and exclude because of sexuality then I'm colonising the oppressed, living in the past – against Jesus and Saint Mary MacKillop's new ways – decreasing mental health and breaking relationships. "Truth which is not loving, joyful, and inclusive is never the Great Truth" [3]. When I truly release fear, embracing great relational newness, pure joy transforms – "Our unity under God lies our strength". (Mary MacKillop 1874).
Amidst the lightbulb moments, I don't have all the answers, but, with Mary's courage, I/we can honour everyone. Courageously embracing relational diversity in all forms doesn't take away – creation, the Trinity and the cross light the way to embrace electric hopeful commandments anew… she, he, them… let's travel the good way together (Mark 12:30-31, John 14:6). "Who am I to stand in God's way?" (Mary MacKillop 1867).
Jane Maisey rsj
---
Other Useful Resources:
Clinebell, H. (2011). Basic types of pastoral care & counselling: Resources for the ministry of healing and growth (3rd Rev. ed.). Abingdon Press.
Martin, J. (2018). Building a bridge: How the Catholic Church and the LGBT community can enter into a relationship of respect, compassion, and sensitivity (Revised and expanded edition). HarperOne.
NCRS (2021). Wonderfully Made in God's Image: A revised Framing Document for Human Sexuality Education in Aotearoa Catholic schools, and companion to the Having Life to the Full course. He Mea Hanga Mīharo ki tō te Atua Āhua. National Centre for Religious Studies. https://www.designjane.com/human-sexuality-document-ncrs
NZCBC. (2022, October). Aroha and diversity in Catholic schools: Guidelines for good practice demonstrating compassion, respect and sensitivity in Catholic schools and colleges regarding sexual diversity. Te Huinga o Ngā Pīhopa Katorika o Aotearoa – New Zealand Catholic Bishops Conference. https://www.catholic.org.nz/assets/NZCBC-Aroha-Diversity-in-Catholic-Schools.pdf
Payne, P. B. (2015). The Bible teaches the equal standing of man and woman. Priscilla Papers, 29(01), 3–10.
Robinson, D. (2011). Understanding the "Imago Dei": The thought of Barth, Von Balthasar and Moltmann. Ashgate Publishing Limited.
Rolheiser, R. (2021). The fire within: Desire, sexuality, longing, and God. Paraclete Press.
The Inclusive Bible (Priests for Equality, Trans.). (2007). Rowman & Littlefield Publishers.
New Ways Ministry: https://www.newwaysministry.org
Outreach – An LGBT Catholic Resource: https://outreach.faith
Equal Voices AU: https://equalvoices.org.au
Footnotes:
[1] Paraphrase from: The World Health Organisation https://www.who.int/health-topics/sexual-health#tab=tab_2
[2]  Hayes, Z. (2001). The gift of being: A theology of creation. Liturgical Press. (Page 81)
[3] Rohr, R. (2022, October 3). A universal connection. Center for Action and Contemplation. https://cac.org/daily-meditations/a-universal-connection-2022-10-03/