October 31, 2019
For the Extraordinary Missionary Month of October, the Catholic Diocese of Versailles, France prepared an online St Mary MacKillop reflection and biography about the life of Mary MacKillop.
Provided below is the Mary MacKillop biography that was prepared…
---
First canonised Australian saint, co-founder of the Congregation of the Sisters of Saint Joseph of the Sacred Heart for the Catholic education of poor children.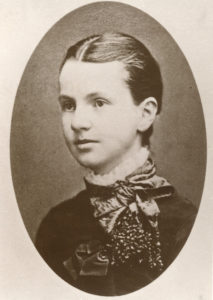 Born in Melbourne, the eldest of eight children from a poor family, Mary had to work to support them quite early (16 years old). At 18, she left for Penola in the South East district of the Australian state of South Australia to be a governess. In her free time, she cared for poor or disadvantaged children from the local area, especially those from Aboriginal families.
There she met local parish priest, Father Julian Woods whose Bishop had instructed his priests to open Catholic schools in their parishes. He was unable to hire Catholic teachers. Therefore, he decided to found a new Religious Congregation to do this work and he invited Mary to become its first member.  The project far exceeded their expectations.
In 1866, she became the first Sister of St. Joseph as Father Woods' new Congregation was called.  In 1867 she moved to Adelaide, the principal city in South Australia, to take charge of a large school there. Many young women joined her and by December 1869, when she made her final vows, there were already 82 sisters managing 23 schools, an orphanage, a shelter for former prisoners, and a House of Providence for vulnerable or homeless women of all ages.
Between 1871 and 1889, the new institute continued to grow even though conflict over its mode of governance led to the excommunication of Mary for five months. Then, after the bishop had lifted his excommunication, she travelled to Rome to ask the pope to approve the statutes of this new Australian Religious Congregation. Even though Rome had accepted it with some modifications, the mode of governance, new for the time, continued to provoke turmoil and division among some bishops.
In 1888, Rome gave formal approval to the Congregation and bishops who wished to retain the older form of governance for their sisters were permitted to do so provided they changed these sisters' mode of dress and the names of their Congregations.
In 1891, 25 years after the establishment of the Congregation, there were 300 sisters in 80 foundations in nine Australian and New Zealand dioceses.
Until the end of her life and as far as she was able, Mary devoted all her energy to visiting the institutions, accompanying Sisters to new foundations, and instructing them on the most subtle points of their rule and on her methods of education.
She died in Sydney, New South Wales, Australia, on 8 August 1909 and became Australia's first canonised saint on 17 October 2010.
Beatrice Trépanier
Head of the Evangelization Department, Catholic diocese of Versailles, France
View the Mary MacKillop biography on the Catholic diocese of Versailles website
View the St Mary MacKillop reflection for Extraordinary Missionary Month here