Important Message
Due to COVID-19 restrictions, all colloquiums for 2020 have been cancelled. If you have any inquiries please contact Kim McKenzie via email: Kim.McKenzie@sosj.org.au
---
Josephite Colloquium
150 years ago, Mary MacKillop risked a running jump. With Julian Tenison Woods, she set out on new paths in a new land. She hit the road running, setting up schools and homes for children and those who were destitute, reaching out to meet needs wherever she saw them.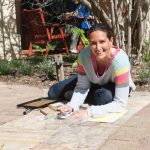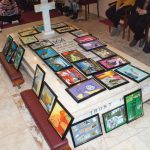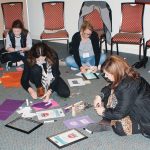 Today also, we are faced with radical choices – any of which promises to make tomorrow look nothing like yesterday. An unknown future, with all its challenges and excitement, calls us. We are in truly in transition time, when fundamental ways of being, knowing, relating and believing are transforming every aspect of life as we know it.
We need opportunities to reflect and share with others the meaning and implications of living in a new age.
The Colloquium is a three-day residential experience for people who work and minister in the tradition of Mary MacKillop and Julian Tenison Woods to do precisely this. It provides an opportunity for individuals to explore the stirrings and challenges of their own hearts and lives, and to contemplate with others the implications of these today.
The experience includes personal time, sharing and conversation, reflection on the lives of Mary and Julian, Eucharist and prayer.
The challenges facing Mary and Julian in 1866 are as relevant today as they were in their time. Their deep concern for those on the margins, their belief in the empowerment of each person, their hope in a world in which justice, peace and equality are worth struggling for, and their commitment to a God who is bigger than all of us, are increasingly real for us who reside here and now in this century. Like Mary and Julian, we too are called to constant conversion and transformation in our living of the gospel and all that is best in the human story.
The Colloquium is an ideal way to nurture this conversion and transformation, and to share with others some of the ways we might do this.
Colloquium Testimonials
A growing acceptance through each stage of each day, of allowing myself to reflect on the significance of Mary MacKillop and Julian Tenison Woods – and to have enough time to reflect on how their pioneering spirit, courage and tenacity can be reflected in the choices and contributions I make in my life.
After these last few days I feel there is a renewed strength I am able to bring back with me to my teaching. I am touched by the warmth, knowledge and sharing given.
When I was first invited to attend the Colloquium, I really had no understanding of what the two and a half days would entail. Now after finishing the colloquium I can't believe how much I have learnt, and even more, how much I have changed. I truly have a greater understanding of the charism of Mary MacKillop and I truly know what it means to have faith and trust in God.
The Colloquium – a wonder-full experience. A gift. Thank you.
Contact Information
Phone: (02) 8741 2311
Fax: (02) 8741 2399
Email: kim.mckenzie@sosj.org.au
Page last updated July 2020.