February 7, 2019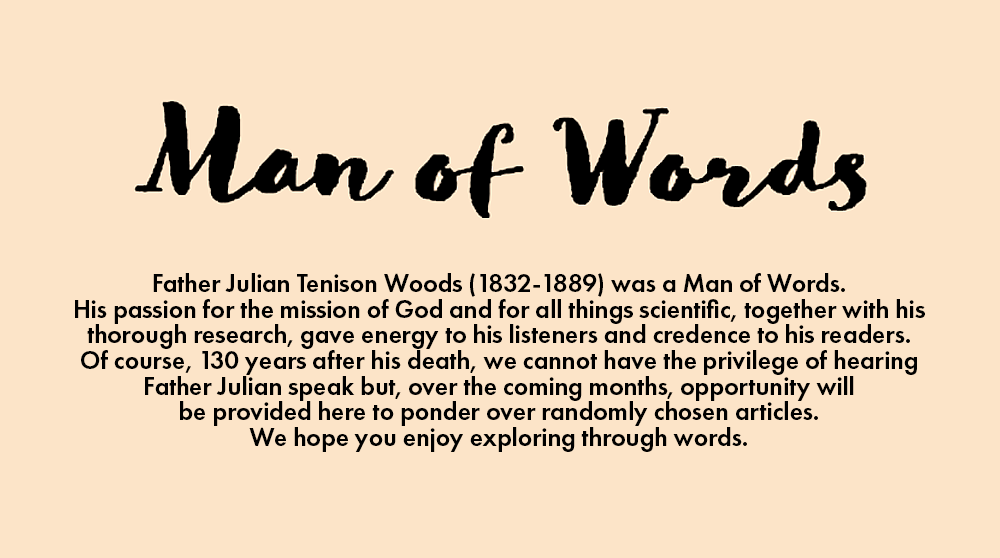 Let's begin our experience of Father Julian, Man of Words, with a letter he wrote from Penola to The Argus on 4 February 1865.
The subject of the letter is 'The Comet' which was visible in the Southern Hemisphere during January and February 1865. Obviously Father Julian had seen this phenomenon and called on research to situate it within an astronomical context. Living in a remote area of South Australia, from where might this research have been gleaned? Talking/corresponding with fellow scientists? Previous study? Scientific journals? No matter, the facts gathered together make for interesting reading.
The author claims no authority and suggests the editor only publish his letter if no other person has come forward with facts to answer questions out in the public at this time. A quick search of Trove shows that the comet was reported on in a number of newspapers of the time.
A well written, factual letter, inviting the reader to further research e.g. I felt drawn to explore the connection between strange phenomena and events of history because the death of Ferdinand the Catholic was mentioned.
Carmel Jones rsj
---
This month, we present the first letter of the series written by Fr Julian in Penola to The Argus on 4 February 1865:
Download 'The Comet – 28 January 1865' (PDF)
Letter: The Argus (Melbourne, Vic) Saturday 4 February 1865, page 6 obtained from the National Library of Australia (www.trove.nla.gov.au/newspaper/article/5745792)