October 22, 2021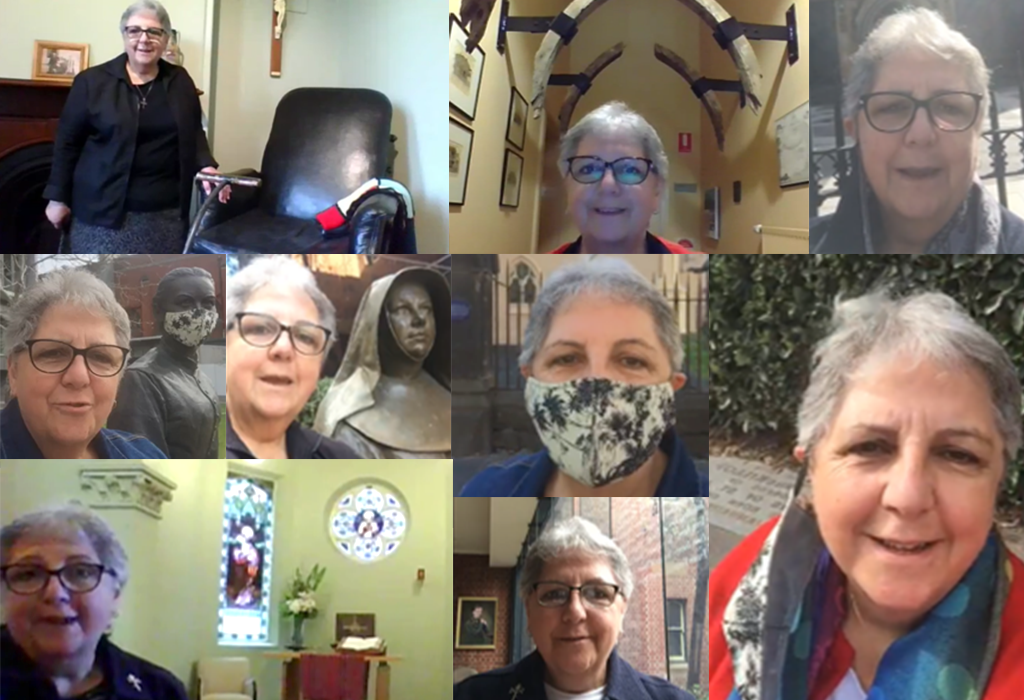 I was two months away from completing the Institute of Religious Formation Program in Chicago (a live experience) when the global COVID pandemic hit, and Australia closed its borders. The inevitable decision to return to Melbourne ensued, having had only one day to pack.
Having Melbourne classified as the city in the world to be in the longest lockdown, wasn't a category that I wanted Melbourne to be in. Defining Melbourne as "the most liveable city" was a title I could cope with.
What was my lockdown life like? My prayer life took a deep dive! The words of the Old Testament jumped out of the page – as if I was living in real life. It was like I was Bastian in the movie "Never Ending Story", that I was part of the story I was reading.
Nevertheless, I refused to become a victim of lockdown. I created some new habits and imbedded more deeply some tried and true habits. My daily prayer and Mass online have been the backbone of my commitment as a Sister of Saint Joseph. Some of the virtual masses have been overseas, where I have participated in the ordination of priests – one inspiring ordination was of a latino Franciscan from Mexico, ordained by the first African American Cardinal.
Some other habits might sound a bit kitsch, however, Meatless Mondays, Fish & Film Fridays, Washing Wednesdays, all helped my week become interesting and broke the monotony. Saturday breakfast was always an extra treat – an egg on toast! Oh, the simple pleasures in life. I tried the sour dough baking, watching the penguins on live stream on a Friday evening, and my daily walks made my inner precinct come alive.
During lockdown, I was able to develop and cultivate what are now known widely as "MacKa Moments". A short, candid video about a moment in Mary MacKillop's life in a location around my five-kilometre radius or within the Mary MacKillop Heritage Centre, became a focus.
I began "MacKa Moments" on the Feast Day of Mary MacKillop during lockdown in 2020 and it has become a weekly event. More than a year on, there are more than sixty "MacKa Moments". I mostly share the videos on Facebook, and upload some videos to YouTube.
From Mary MacKillop's feast day this year, I travel (virtually) all over Australia. I highlight a statue or artwork of Mary MacKillop, provide some history, acknowledge the artist, and share a piece of the story of Mary MacKillop.
Sr Rita Malavisi
---
Some MacKa Moment Videos