Josephite Justice is committed to reverence the human dignity of each person, to respond to the cry of Earth and the cry of children, to live in consciousness of our place in the evolving universe.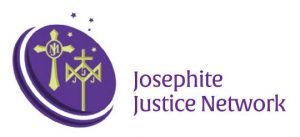 This calls us to serve the mission of God in the spirit of Mary MacKillop and Julian Tenison Woods, especially with those who are oppressed or pushed to the edges of society.
We are called to respond and confront unjust systems which perpetuate discrepancies of wealth, privilege and power, and which diminish the integrity of creation.
In all of this, we acknowledge the original custodians of the land and are challenged to live simply, travel lightly and make room for all.
Continue reading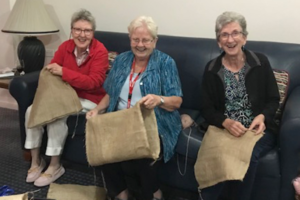 In our option for those who are poor:
We strive to be just together
we stand in solidarity with First Nations peoples
We work with those whose lives have been shattered by injustice and structures of exclusion
We nurture consciousness of our place within Earth
In our involvement in political advocacy:
We lobby against exploitation and systemic injustice
We build relationships with key leaders concerned about divisive politics
We support and build relationships with other justice groups
In our work with the current challenges of Coronavirus:
We share the limitations and gifts of this COVID-19 time
We advocate for increasing support for Aged Care
We work to overcome the exclusion suffered by asylum seekers, casual and short-term migrant workers, and overseas students
We promote justice for those missing out on Government support
Across the congregation:

We strengthen our listening relationship in support of the Uluru Statement from the Heart
We respond actively to Earth's ecological crisis
We develop policies which promote just structures in our action and advocacy