May 9, 2021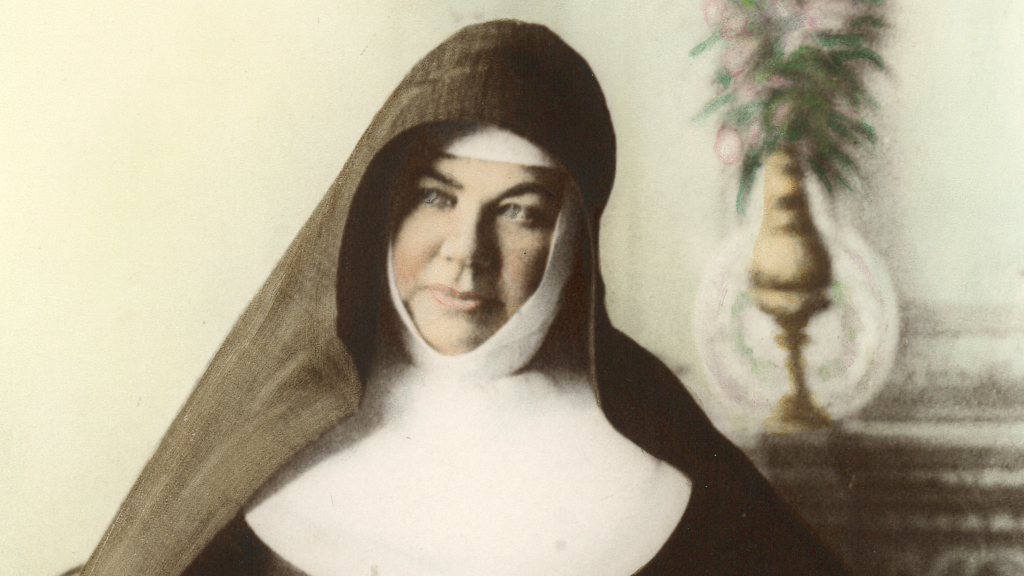 A mother's love is epitomized by sacrifice, self-giving, nurturing, shaping and supporting.
Mothers rejoice in the creation of a child and enjoy the happiness of family life.
Flora MacKillop was an exceptional mother to her children, despite shouldering many of the burdens of the family alone.
Mary MacKillop was Flora's eldest child. She shared a unique relationship with her mother and assisted with family business when she was able.
Flora was a deeply religious woman and raised her family to be upright citizens. Both Mary's grandparents and parents instilled in their children the belief that God would take care of them all
After Mary became a Sister of Saint Joseph she exchanged letters with her mother in a constant stream. In 1867, a year after her profession, Mary wrote:
Dearest Mama, you have taught me to look up to and depend on Divine Providence in every trouble and when you saw me dull or unhappy you always had the same sweet reminder for me. Ah do not now forget what you were the first to teach me.
Flora greatly supported Mary as she lived her religious life. Their many exchanges bolstered each other's confidence and kept them abreast of the MacDonald-MacKillop family events.
Mary's trust in Flora's wisdom helped her in the many encounters she experienced. Flora often received Mary's diary so that she could follow the various happenings of the young congregation.
On one occasion when Flora had not heard from her daughter she wrote:
My dearest child, I have only one construction to put on your silence-that you are in trouble-but do write and if I can help you gladly will I lend it.
Twenty years after the founding of the Congregation, Flora had decided to travel to Sydney by the ship Ly-ee-moon to assist Mary and the sisters in preparing for a Bazaar. Unfortunately, the ship was wrecked near Eden and Flora drowned.
Flora's death was a source of deep sadness for all the family and an enormous personal loss for Mary. Mary's mother was a strong bulwark as well as a loving presence.
Mary MacKillop learned about the presence of God in her life, and her tenacity to care for others from the goodness and example of her mother.
Reflection:
Consider the valuable lessons you have carried with you from your mother's nurturing and shaping.
Often we find ourselves repeating the same examples and sayings that we heard our mothers use from our early childhood days.  Recall some of these pieces of wisdom and give thanks for your mother.
What pearls of wisdom would you like to hand on to the next generation?
Michele Shipperley rsj