July 8, 2020
Mary MacKillop Continues to Make a Difference.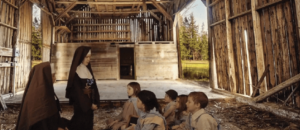 As December 1882 drew near, once more Mother Mary had a death in her family. Her 32-year-old sister Lexie, who was a Good Shepherd nun in Melbourne, died.  Lexie had helped Mother Mary in our first school at Penola. I cried in my heart for Mother Mary.
By the end of 1882 we had a foundation in the south coast of New South Wales, Albion Park. Archbishop Vaughan asked us to take over St. John's School in Kent Street, Sydney. The people were very poor around Kent St, which was 'a scene of much human misery'. Every day one of the Sisters cooked a substantial meal for the children and a hot drink was ready for them when they arrived at school. Even on Sundays the sisters cooked breakfast for the children and their parents. Our sisters truly were servants for the poor.
Extract from 'The Letter under the Pillow' by Clare Aherne (2016) Chapter 11, pp. 59-60. Carrowmore Publishing Ltd, Ireland.
---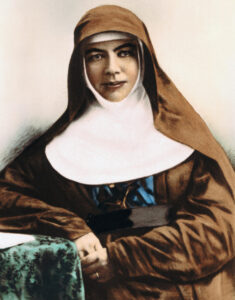 Mary MacKillop was a woman who championed the rights and needs of the poor in the community. Mary and the early sisters worked exceedingly hard to make a difference to the lives of the deprived. It seems remarkable that the sisters were able to provide such sustenance and assistance when they too relied on Providence. No doubt they sought out donations and went begging for food to enable this marvellous ministry to the poor.
Mary and the Sisters also knew suffering and death.
Let us reflect…
What feelings well up in you when you think of Mary's generosity in these early days?
The present COVID-19 crisis paints a grim picture of hardship, sickness and death in the community.
What has affected your life during this time?
Have you been able to help others cope with endure their plight?
Are we able to extend kindness to our neighbours of all cultures?
Let us pray.
Michele Shipperley rsj
Image:
[1] The Story of Mary MacKillop a short film by Holy Family Primary, Granville. Obtained from Cath Family.