August 7, 2019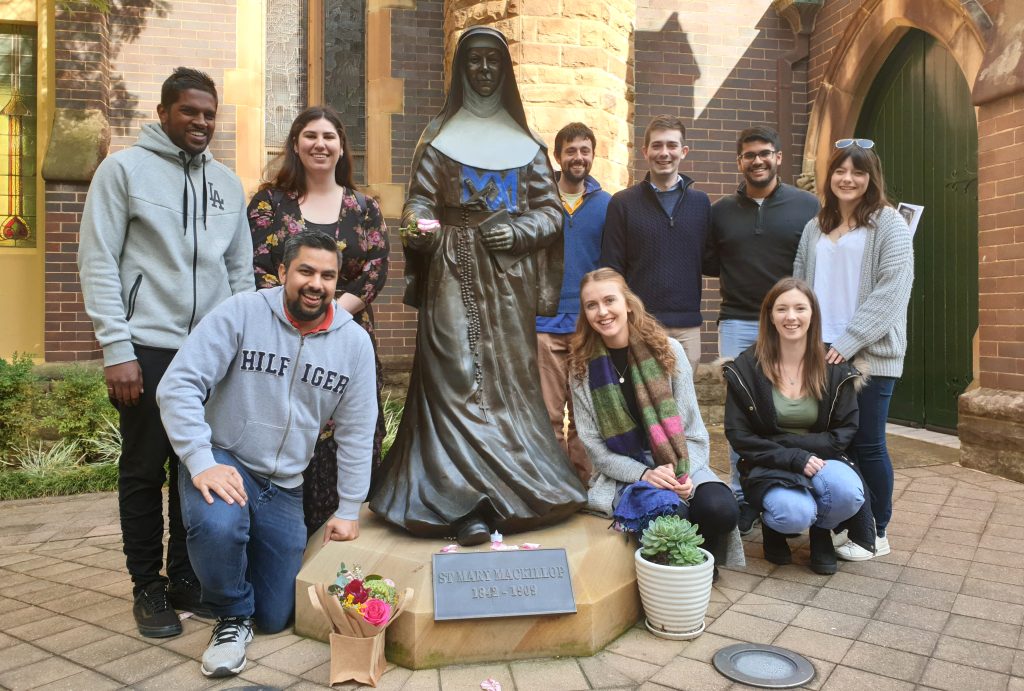 Boundless, a young adults group from the Northern Suburbs of Sydney, recently visited Mary MacKillop Place, North Sydney to learn more about Saint Mary MacKillop.
With Saint Mary MacKillop's Feast Day approaching on 8 August, I thought it was a great opportunity to organise and invite members of my young adults group 'Boundless' to an excursion to Mary MacKillop Place.
On Sunday 4 August, we made our way to Mary MacKillop Place where we started our day attending 10am Mass at the Mary MacKillop Memorial Chapel.
Following Mass, we made our way to the Mary MacKillop Place Museum where I was to lead the museum tour. The museum tour consisted of learning about the story of Mary MacKillop, Father Julian Tenison Woods and the Sisters of Saint Joseph. I enjoyed leading the tour and sharing with the group my knowledge of the story, which I have acquired working for the Sisters of Saint Joseph.
After the museum tour, we went back to the Chapel to pray and reflect on the qualities of Mary MacKillop. We gathered in the reflection room where we all participated in a nine-part Mary MacKillop Novena, with each person reading one section. We reflected on the woman Mary MacKillop was – a woman of faith, conviction, courage, action, compassion, prayer, forgiveness, vision and the poor. Reflecting on these qualities and listening to the quotes of Mary MacKillop, in addition to hearing the words from Scripture, enabled us to to reflect on how we ourselves can act on these qualities and teachings in our lives.
To conclude our time at Mary MacKillop Place, we all gathered around Mary MacKillop's tomb for personal prayer.
Following prayer, we walked down to Wendy's Secret Garden located in Lavender Bay to have lunch. We thoroughly enjoyed having lunch in nature with a fantastic view of Sydney harbour.
Boundless had a great, memorable and spiritual experience at Mary MacKillop Place! We had left having learnt more about Mary MacKillop, her connections and impact, and being inspired by Mary MacKillop to make a difference in our world.
Mary Baynie
Communications Officer
Sisters of Saint Joseph