St Mary of the Cross MacKillop, accompanied by five companions, arrived in Brisbane from Adelaide on 31 December 1869.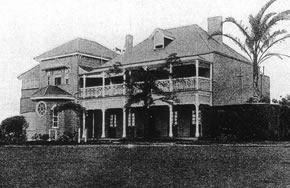 Bishop James Quinn had invited the Sisters to offer Catholic Education to the children of the working class and the poor in his diocese. By mid-January 1870, the Sisters were teaching in St Mary's School in South Brisbane and by June they had opened three more schools, including one in Maryborough. During the next ten years they established 15 schools and an orphanage and were teaching almost half of the number of children attending Catholic schools in Queensland. These ten years, however, were marred by controversy. Bishop Quinn did not approve of the Josephite style of central governance of the institute by the sisters. This culminated in his decision to ask the sisters to leave his diocese so the last community left in mid-July 1880.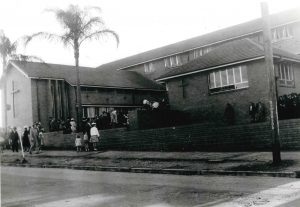 In 1900, the Josephites returned to Queensland to the newly formed Diocese of Rockhampton at the invitation of Bishop Duhig. Mary expressed her joy in a letter written in September 1890 following the initial invitation: "I am glad to think that the sisters will be back in dear old Queensland once more." In 1915, the Josephites returned to Brisbane to open schools across the diocese. Mary MacKillop (who had died in 1909) was not alive to share the joy of the sisters, especially those who had left in 1879.
Between 1916 and 1984, the Josephites opened over fifty schools across the state. In 1963, the Queensland government made secondary education mandatory for all children. In response, the Josephites established secondary schools including Mary MacKillop College at Nundah. All colleges are now part of the Archdiocesan Catholic Education system.
Continue reading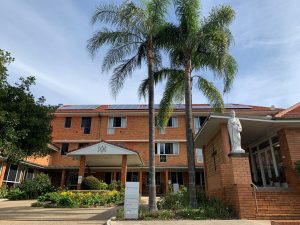 Over five hundred Sisters of Saint Joseph have devoted their lives to sharing the Josephite ministry in Queensland. Besides teaching in Catholic schools and private music centres, the sisters have taught religious education to children in state schools, worked in partnership with our indigenous brothers and sisters, and cared for mothers and families in need. They have cooked and cared for children in outback boarding schools, served as pastoral assistants in parishes, visited prisoners in gaols, offered counselling to those in need and provided care for the frail aged.
In 1995, the Archdiocese of Brisbane erected a shrine in honour of St Mary MacKillop in St Stephen's Chapel where Mary MacKillop had worshipped during her time in Brisbane. In 2009, St Mary of the Cross MacKillop was declared the patroness of the Archdiocese of Brisbane. Mary's story is told by way of a 'pilgrimage' around the grounds of St Stephen's Cathedral.
Please note permission is required for use of ALL images and text in the Sisters of Saint Joseph website.