February 22, 2023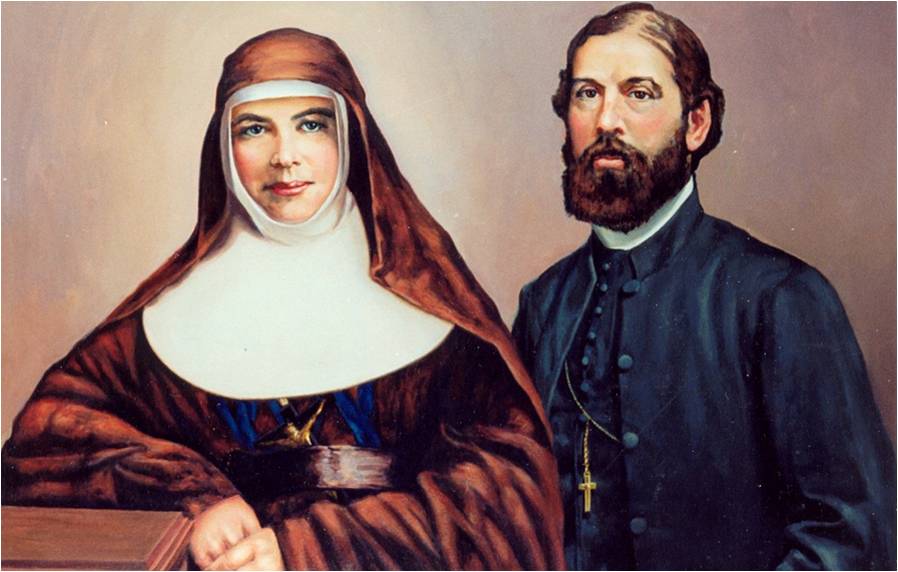 Report cards have always been a source of consternation for teachers, parents, and students of all ages.
People familiar with Mary MacKillop's Portland story would remember the furore that arose from the efforts of Mr Cusack to impress the school inspector with some clever behind the scenes prompting and a quick switch of the more able students from Mary's and Mary's sister Annie's classes. All to no avail when his deceit was uncovered. Strangely enough when Mary's father Alexander exposed his folly loudly and vociferously through the local paper, the consequences fell down on Mary's shoulders.
Maybe it was this incident that cemented firmly in Mary's mind the deep belief that she must practice charity of thought in every situation. This practice she held fast right up until the end of her life when she writes:
Do not be afraid. Love one another, bear with one another, and let charity guide you in all your life.

This sentiment was shared equally by Father Julian Tenison Woods, co-founder with Mary of the Sisters of Saint Joseph of the Sacred Heart. He was well liked for his ability to communicate without pretension or condemnation.
Father Woods by his polite and obliging manners and his unostentatious demeanour has won the esteem of not only his own flock but of many liberal-minded Protestants.

In a letter from Hobarton dated 11.3.1874, Julian writes, "Our Lord will never call us to account for being gentle and considerate and making the largest allowances for the faults of others".
In the early Penola years, Julian wrote to Mary in January 1870, "God's beauty, His goodness, His Fatherly watchful care of me and all nature pursues me everywhere. There is no thought into which He does not enter".
In Mary's book about the life of Julian, she remarks that "he certainly made use of every means to do all the good in his power. His singularly attractive manner, his gentle winning way of speaking, and his special love for the poor were irresistible". (From Julian Tenison Woods: A Life, pp 212-213)
Julian's penmanship in writing the first Rule for the Sisters, 11.5.1867, was critical architecture for the foundation of the Sisters. In the Book of Instructions, he wrote "We are but instruments in the hand of God never acting as if we were more".
So here we have two exceptional individuals with a lifelong dedication to the ethos that "it is our lot and destiny to walk under all circumstances under the sheltering protections of hope". (Julian Tenison Woods to RPA Sisters, 20.05.1889)
This ability to maintain holy detachment from the vagaries of people's opinion and the prevailing circumstances allowed Mary and Julian to live through many a dark day as the storms and shadows threatened the Sisters of Saint Joseph and their founders.
The trials that both Mary and Julian endured in Adelaide are well documented. Briefly, after four difficult years, Julian was persuaded away from Adelaide and was stripped of his Directorship of Catholic Education and, with the requests of several bishops, given instructions to work in other dioceses. Meanwhile, the Sisters were increasingly the subject of persecution and innuendo.
Finally, when Bishop Sheil suggested that Mary should change the rule to include the distinctions of Choir and Lay sister, Mary was on her own to fend for the order. She had sent a telegram to Julian for his immediate return, but any thought of his return was stymied by the persuasions of the three bishops in whose dioceses he was committed for pastoral work. On the occasion of her excommunication and even through the ensuing five months before Mary was reinstated, Julian was still not welcome in the diocese.
Upon the instalment of the new bishop, Bishop Reynolds, the Sisters were restored to their habits and their schools and were helped to open a new convent. However, the new bishop did not invite Julian back to the Adelaide Diocese, despite the many loose ends remaining for him there.
By the end of 1874, Mary had returned from Rome with the changes to the Rule. There was a meeting to which Julian was invited called the General Chapter (19 March 1875) but, though willing to attend, he could not do so as he was threatened with the demands of a creditor who had declared that he should be arrested if he entered Adelaide.
Eventually, Bishop Reynolds did invite Julian to return to Adelaide but on condition that he did not direct or guide the Sisters or have authority in the management of the convent. This had been an edict from Rome at the conclusion of the giving of approbation of the new Rule for the Sisters. This condition of entry proved untenable for Julian.
His separation from the role of spiritual leader of the Sisters was a painful one for him. With a heavy heart, he truly believed that under the guidance of Mary and Fr Tappeneir, combined with the ownership of property, the order would lose the poverty and simplicity of St Joseph. He wrote to Mary on 13.6.1875, "If we must misunderstand each other, let us not make the burden heavier, for God knows it is hard enough to bear… Let us both lay aside all that may make us regret how we spoke and acted when we were unfortunately divided. With God's help we can deal gently with one another even though so much is dark and unpromising".
There is no doubt that there were tensions in the relationship and Julian could not reconcile himself to the new direction that had ensued from the changes that were made to the Rule by Pope Pius IX. He was, however, welcomed to direct and guide the Diocesan Sisters who were being formed and established under the auspices of various bishops beginning with the Sisters in Perthville and Bathurst. From the beginning of 1877 to October 1878, he rewrote the Rule of Life for the Diocesan Sisters of Saint Joseph.
No doubt there were extenuating circumstances around Julian and if we were to write a report card in this instance, we may be inclined to comment 'Julian could do better' or 'he did not get along with Saints' or 'has difficulties fitting in with others in authority'. Thankfully that is not our responsibility and posterity has shown this to be incorrect.
Mary, herself, wanted to give Julian a glowing report card. With great difficulty after her stroke she wrote a book about his life to redress his relative obscurity and to give him the honour she felt was his due. There is a reflection from a sister in Melbourne when Mary attended Cumberland school for a visit and as part of the celebration the minister spoke long and glowingly about Mary and the Sisters. Mary was extremely upset when she arrived back at the Providence and was weeping because she felt keenly that the minister had not once mentioned Julian.
Julian did feel strongly that something essential had been lost at the time of the rewriting of the first Rule. However, the success of the work of the life of the Central Government Sisters and the Diocesan Sisters and of course posterity has shown this not to the case.
What was lost, perhaps, was the recognition of the strength of the relationship between Mary and Julian. It is interesting to note that Mary's book about Julian was not permitted or promoted, in fact when presented to Cardinal Moran, he readily dismissed it as not worthy of publication.[1]
In conclusion, we can quote Mary and trust that our Good God can do the report writing and in all things we can take the long view as "much that is hidden from us is known to God, and many things which we condemn are pleasing to God because God sees the motives and we see only the result". (Book of Customs)
In following in the footsteps of the founders and all who have followed them, "God is all powerful and can do all things". (Mary MacKillop, 16.1.1875)
Maria Fracalossi
Mary MacKillop Heritage Centre
Click here to view articles and information which testifies to the importance and place of Julian in the founding story and in the current life of the Sisters of Saint Joseph. This is very fitting and in keeping with Mary's injunction upon his death "to honour his memory by imitating his virtues" (28.10.1889)
[1]  See letter of 15 July 1903 found in the Canonisation edition of Mary's book, Julian Tenison Woods: A Life.