September 8, 2020
Mary MacKillop Today.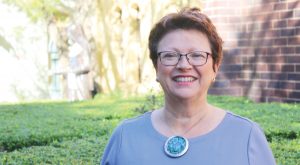 2020 has been an eventful year across the globe with everyone heavily impacted by the disruptions of COVID-19. The most vulnerable communities in Australia and around the globe are of course, feeling the greatest impact of the pandemic upon their lives.
In our work at Mary MacKillop Today we have been blessed with an ongoing commitment from supporters who still have the means to give generously. They recognise that these are the most important times to maintain programs and staff and partnerships formed and developed over years so that we may carry on necessary works now as well as bounce back on the other side.
Sadly, COVID-19 has had a disproportionate effect on women around the world. We can see this especially in terms of economic challenges and livelihoods. With lockdowns causing widespread job losses, women have been impacted the hardest, as people who are generally earning less, saving less, and holding insecure jobs, or living close to poverty.
Another devastating outcome of the pandemic has been the increase in domestic violence against women, with increased stress levels amongst families and the effect of social isolation measures. Many women and their children have little option but to stay in unsafe homes without the ability to leave.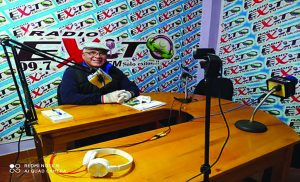 Peru, in particular, is suffering terribly. One of our programs, Enhancing Women's Civil Participation Project, a joint initiative with our local partner CCAIJO, is working hard to address some of the greatest areas of need. CCAIJO's special radio program called 'Kuska Llank'aspa', which means working together, has adapted by presenting programs on topics like Family Farming during Quarantine, Promoting Women's Leadership in Compliance with Protocols at Home, while also raising awareness about family violence – including providing vital information on the resources available to deal with the effects of violence in the home. The radio program is an effective way of getting important messages to families while people are stuck and isolated in their homes and has been extended from one hour to three hours a week.
Daily we are reaching our program partners in Peru, Fiji and Papua New Guinea, to our staff  in rural New South Wales and Timor-Leste  – to ensure we adapt and find innovative ways to continue to serve those most vulnerable and in need.
So, as we seek to help women overcome enormous challenges right now, we find ourselves reflecting on one of our crucial guiding principles, 'Women at the Heart: Inspired by a woman and led by the Sisters of Saint Joseph, women are central to our story and the communities we serve.'
We appreciate the importance of our women's programs and of women telling their own story – particularly as we celebrate the 10th anniversary of Saint Mary MacKillop's canonisation. Mary knew too well what it meant to break down barriers in the face of adversity.
There are many stories to share, which can be found on our website where Mary MacKillop Today is reaching women and working with them to bring about real change. Women like Silvia in Timor-Leste, who was able to join our Women's Livelihoods program and achieve financial independence by setting up her own income-generating kiosk business.
Women here in Australia too will have more opportunities to achieve financial freedom opportunities towards financial freedom – especially those most vulnerable to economic hardship who are struggling to see a way out of debt.
Mary MacKillop Today will continue to provide hope and solidarity throughout this time of the pandemic.
Jane Woolford
CEO, Mary MacKillop Today
Achieve Financial Freedom Blog Post