April 28, 2022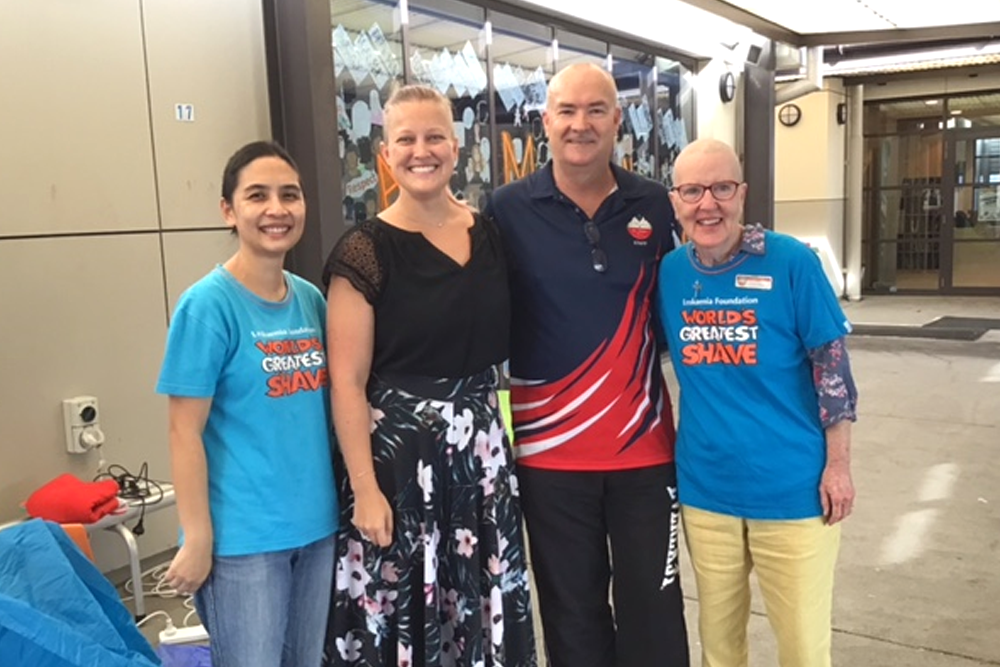 The World's Greatest Shave is an annual fundraiser for the Leukemia Foundation. The money raised goes towards vital research and to giving emotional and practical support to Australian families facing blood cancer.
This year is my fifth time participating in the World's Greatest Shave and at this stage, I've raised $2660. Once again, I truly feel supported in my bid to help a little and highlight the wonderful work of the Leukaemia Foundation.
Part of my ministry is at St Justin's Catholic Primary School in Oran Park, New South Wales (Monday to Thursday). My named role is Family Liaison which is a pastoral role. I've been at St Justin's for just over six years after many years as a high school teacher, and I absolutely love it!
On Fridays, I work at another other school called Redfern Jarjum College. It is a Catholic primary school for Aboriginal children run by the Jesuits. I truly love being part of this wonderful community too, especially going there from my eight years' experience in the Kimberley, Western Australia.
On 28 March 2022 at St Justin's, my head was shaved along with two teachers from St Justin's, Samantha Cummins and Stephen Cartwright, and one of the mothers, Joanne Manahan.
Each of the classes were able to view our heads being shaved in their classrooms via Zoom. We also had a 'live' audience with 120 Year 6 students in front of us. The kids and staff loved watching the Big Shave!
There is terrific support from the school community. Firstly, our Principal Kevin Devine allows it to happen before the whole school whether it be right in front of us or via Zoom (due to Covid). The cheering from the children is delightful and gives us courage.
Sr Mary McDonnell
New South Wales