March 8, 2022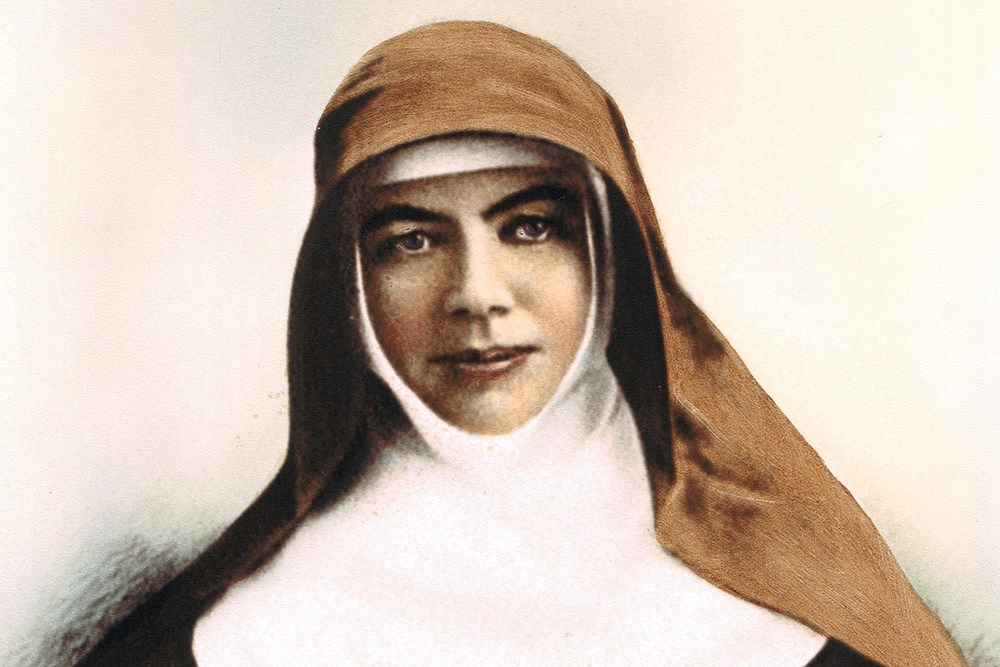 Celebrating International Women's Day (8 March) is a great impetus for women around the globe to creatively and courageously encourage further, the growing surge for progress in the tussle for recognition and equality.
The recent movement against sexual abuse and harassment, has been highlighted by daring and determined women prepared to speak up for visibility for all women, as well as an acknowledgement of achievements on a level playing field.
The strong theme for 2022 is Break the Bias. The glass ceiling at Parliament House has developed a few cracks as brave voices cause a constant rumbling that has served to uncover distasteful behaviours, which have called for responsive and accountable changes in the workplace.
Mary MacKillop was a woman ahead of her time in caring for and promoting the care and protection of women. She continues to be an exemplar of fearless action and a strong protector of the welfare of women.
Samela Harris emphasises Mary's courageous stance in her writings.
Mary MacKillop, aka St Mary of the Cross MacKillop, is not just a saint, she is a feminist icon.
She was out there setting up women's refuges a century before the #metoo movement.
She was a woman who stood up for women when women were oppressed or victims of domestic violence.
She was a woman who educated girls when the system discriminated against them. She educated them in science as well as the Word of her God. She was a woman who stood up against pedophilia in the Church, a century before it was a public issue. She was a woman who stood up against the bullying patriarchy of the bishops and who was excommunicated for it. She was a woman who dared to go to Rome to put her cause to the Pope in person. She was a woman who rounded up other women, be they educated or lost souls, and gave them a purpose. She was a woman who wished to leave no child without an education.
While Mary MacKillop, as a social activist and inspired leader had the audacity and courage to challenge what beset society and the congregation in colonial Australia, this could be a challenge for each of us. Perhaps we can imbibe some of this fearlessness and generate change in small ways.
Reflection
Mary MacKillop possessed a quiet, determined courage and a strong belief in the dignity and equality of each person.
Mary's insight led her beyond social mores to a recognition of human deprivation with a great tenderness and compassion
Women in need were dear to her heart and she fought valiantly to give them a new and vital existence.
How would Mary MacKillop celebrate International Women's Day this year?
Let us pray with Mary.
Michele Shipperley rsj