April 20, 2020
The Mary MacKillop Family Services second Annual Paws4Kids Campaign is scheduled to take place on Wednesday 22 April 2020.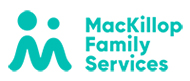 Mary MacKillop Family Services believe every child deserves the best and the best place for children is in a safe and supportive family, where they are nurtured to develop to their full potential. Their existence began on 1 July 1997, however their history extends back more than 150 years when the Sisters of Mercy, Christian Brothers and Sisters of Saint Joseph began their work in Australia, establishing homes for children who were orphaned, destitute or neglected, and for families in need of care and support.
The annual Paws4Kids campaign is seeking to raise $300,000 to support the continued growth of the Paw Pals program, which has been having a tremendous impact in supporting young people in our residential care program and the broader community to stay engaged in education.
The Community Engagement team has been working very hard to ensure the campaign is a success despite the COVID-19 pandemic, and has demonstrated great creativity in responding to this unexpected challenge, including:
revising their social media strategy to tap into the trend for people to rely on their dogs for company during isolation, by introducing the hashtag #dogsmakemefeel into their messaging;
working with ambassador Lara Shannon – a Channel Ten presenter – to negotiate a heavily discounted package of TVCs from the Ten Network securing almost 100 ads which will be seen by an estimated 1.1 Million viewers; and
Creating an activity pack for families at home with their children during this time of social isolation (see below).

How you can help
There are three simple ways you can help and it would be terrific if you could help us to achieve our fundraising goal by one or more of the following ways:
Making a donation: by visiting paws4kids.org.au. Your donation will be multiplied 3x thanks to our generous matchers;
Sharing the campaign with your networks and on social media: Our Social Media toolkit to help you draft your posts (see below);
Entering our Dogs of MacKillop competition: by either posting a photo of your dog to social media including the hashtags #DogsMakeMeFeel and #paws4kids, or by sending a photo to contributions@mackillop.org.au.
Thank you so much for your support of this important initiative and we would be most grateful if you could please spread the word.
Best wishes,
Dr Robyn Miller
Chief Executive Officer
Mary MacKillop Family Services