February 26, 2020
Ash Wednesday falls on 26 February this year.
Once again Lent comes to make its prophetic appeal, to remind us that it is possible to create something new within ourselves and around us, simply because God is faithful, always faithful, for he cannot deny himself, he continues to be rich in goodness and mercy, and he is always ready to forgive and ready to start afresh.
Just listening to these words must surely give us hope. It is a time for us to look within ourselves to see if we are taking the right direction in our lives and to understand the movements of the heart. Are we more motivated by self or by our love of God?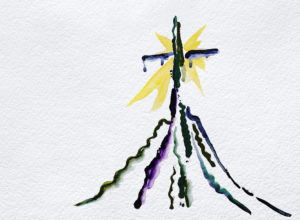 We cannot go on doing the things we used to – the very ground is shifting under our feet. Are we ready to tread new ground and make those necessary changes to create something new? Change is not just a climatic incident but can appear overnight if we let it. Change is relative to time; it is for those who desire improvement in their lives. No change can take place unless you allow it.
As we manoeuvre this winding path, we are called to make decisions that could affect our whole lives and the lives of those around us. Reflecting and spending time in prayer during Lent helps us acknowledge who we are in relation to God and offers us the opportunity to change. We are called to leave our old ways and follow Jesus, trusting in Him, as the disciples did. We cannot tread a new path without letting go of the old, and so we must be prepared to let go of anything that gets in the way.
Ash Wednesday marks the beginning of our journey through the Passion and Resurrection of Jesus to bring about this change, moving away from our normal way of life and making a new start to share in the glory of Easter.
A change of heart can make all the difference!
Cyrilla Almeida
Footnote:
[1]  Pope Francis, 5 March 2014