January 26, 2020
A Message for Australia Day.
The words "her beauty and her terror" from Dorothea MacKellar's poem – My Country (1) – fit aptly as we come to celebrate Australia Day. Over these past months Australia has been held in the grip of the worst bushfires, the longest drought and huge dust storms which have left people traumatised and broken.  Amid such calamities we have seen incredible resilience and courage as well as an outpouring of generosity and compassion that gives true expression to the heart of what it means to be Australian.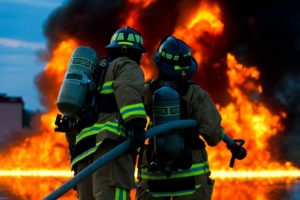 It has been a time of heroic bravery and overwhelming dedication by our Rural Fire Services, State Emergency Services and our Rural Community Services.  Their presence has been like a sustaining thread of hope as people finds ways to rebuild their lives and hold steadfast in the hardships of these times. Scattered throughout these stories have been women and men inspired by Mary MacKillop's pioneering spirit and the courage she faced in times of adversity as they offer a word of hope, a listening ear, a compassionate presence and a healing hand.
As Sisters of Saint Joseph, we recognise that Australia Day is often a painful day for many of our Aboriginal and Torres Strait people who look upon it as invasion day.  We look forward to the day when we can whole-heartedly celebrate an Australia Day which encompasses all and enables us to sing with one heart and voice 'I am, you are, we are Australian' (2).  As an Australian founded Congregation, we renew our impetus to stand with Aboriginal and Torres Strait Islander Nations in Australia as they seek 'Voice, Treaty, Truth' as outlined in the 'Uluru Statement from the Heart'.
On this Australia Day let us pray:
Gracious God you have blessed this ancient land with many gifts, especially its people. Today we acknowledge you as the Great Spirit of this land that rests under the Southern Cross.  We thank you for its beauty, its unique animals, birds and flowers and its First Peoples who have loved and cared for this land for thousands of years.
On this Australia Day may our hearts and thoughts turn to all those suffering due to the many natural disasters that have overwhelmed our country at this time. We give thanks for the tireless workers responding to these disasters and for the compassionate response of so many.
One with St Mary MacKillop may we live the gospel in the spirit of those values at the heart of what it means to be Australian – respecting the dignity of all, compassion for those in need, perseverance in the face of adversity, welcoming of the stranger and being just to those unfairly treated.
Sr Monica Cavanagh
Congregational Leader
Footnotes:
[1]     Dorothea MacKellar, My Country 1908
[2]    I am Australian' 1987, Bruce Woodley of The Seekers and Dobe Newton of The Bushwackers.
Image: Firefighter Emergency Fire by Military_Material obtained from Pixabay. Used with permission.